Windows Keylogger
Protect your family and business with an invisible keylogger for Windows PC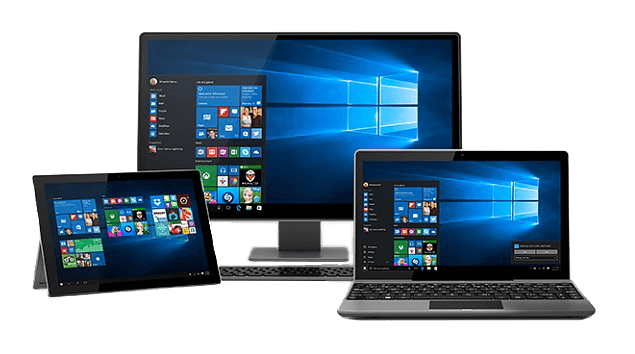 Read popular IM chats and emails
The Laptop Locator is included for FREE
Record browser activity even in private mode
Locate the laptop's current and historical locations
Capture Screenshots, see the target screen remotely
Track all keystrokes and view Keylogs
See file transfers
Measure bandwidth activity
Track USB activity and user logins
Simple setup and easy to use
Windows Keylogger is 100% Undetectable
The first and the best Windows Keylogger - Hidden and undetectable.
Windows keylogger lets you see everything typed - even if it's deleted. Discover search terms, notes and more.
Monitor IMs
See every word typed. View the contents of the most popular IM chats - Facebook, LINE, WhatsApp, etc. - even those that have been deleted.
Spy on Internet Activity
Track website history and bookmarks. View browsing history and bookmarks, including URLs, date and time of visit, giving complete visibility of browsing history.
Easy-to-View Data
Data is uploaded to your portal.
View all computer activity in your secure online portal or download our first-of-its-kind mobile viewer app for access on the go.
Find EMail Password
Get their email password. Login to their account. You can view their friends, groups, contact history, chat history, and account information.
Find IM Password
Use Windows Keylogger to view all Line messages, groups, contacts, and stickers. Once you get the password, you can send/receive messages (pretending to be the user).
Find Windows Password
Get their password. Login with their password so you can access their Windows or accounts anytime. If they change the password, you'll receive an update as well.
Read Emails
Track sent and received emails.
Instantly read all incoming and outgoing emails, as well as the time-stamp and contact details of the sender.
Find Login Password
Get the login password. Login to their Windows account. Send and receive an email, add/remove contacts, send/create pages, and more.
VIEW ALL FEATURES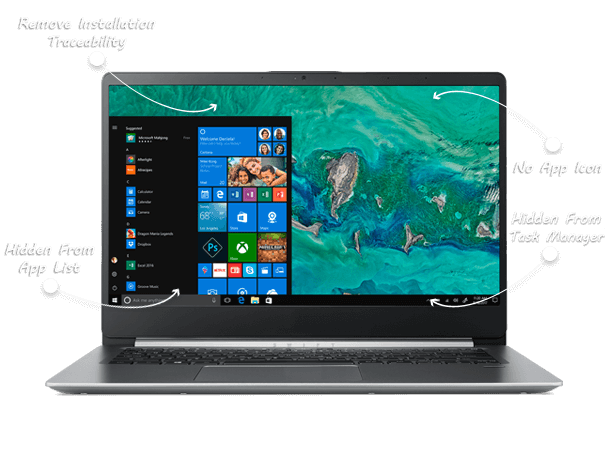 Undetectable
SPYERA runs in the background without any evidence. It is the only 100% undetectable Windows Keylogger on the market. It does not affect performance or battery drain. It is hidden from the launcher, application list, desktop, and task manager.
With 100+ unique features, SPYERA is the world's best computer monitoring software for parents and employers.
GET STARTED
INVISIBLE
Keylogging app can run 100% invisible or visible. Undetectable, it runs in the background without any evidence.
MORE DEVICES
Keylogging Software offers unlimited instant device changes during a subscription
REMOTE CONTROL
It provides remote updates, remote upgraded, remote settings changes, and remote uninstall
SPYERA VS COMPETITORS
Click here to see the full features, detailed comparison list with competitors.
LEARN MORE
How Does It Work?
SPYERA is easy to setup and use
Windows Keylogger
Most Frequently Asked Questions
Does Windows have a built-in keylogger?
No, Windows does not have a built-in keylogger. However, certain features in Windows can be used for monitoring and recording keystrokes, such as the Windows accessibility options, which can be used to create a custom keyboard layout or to enable the on-screen keyboard.

These features are not intended for malicious purposes and can be helpful for individuals with disabilities who may have difficulty typing on a standard keyboard. It is important to note that using these features to record keystrokes without the user's knowledge or consent violates privacy and is considered a cybercrime.
Does keylogger work on Windows 10?
Yes, the SPYERA keylogger works perfectly on Windows 10 and can remain hidden from the user. Keyloggers are software that can record every keystroke on a computer, including passwords and other information.

While keyloggers can be valuable tools for monitoring computer usage in certain situations, they can also be used for malicious purposes, such as stealing personal information or passwords. It is vital to use keyloggers responsibly and only with the explicit consent of the computer user.

Additionally, it is crucial to have up-to-date anti-virus software installed on your computer to protect against potential threats.
Does Windows 11 have a built-in keylogger?
No,
Windows 11
does not have a built-in keylogger. Like its predecessors, Windows 11 does have certain features that can be used for monitoring and recording keystrokes, such as the Windows accessibility options and the Windows Speech Recognition feature.
However, these features are intended for legitimate purposes, such as assisting users with disabilities or allowing users to control their computers with their voice.
Can I tell if there is a keylogger on my computer?
It is possible to detect the presence of a keylogger on your computer. Still, it can be challenging as some keyloggers are designed to operate stealthily and remain hidden from the user. Here are some steps you can take to check for keyloggers on your computer:

1- Run a malware scan: An excellent first step is to run a thorough malware scan of your computer using reputable anti-malware software. This can help detect and remove any malicious software, including keyloggers, that may be present on your system.

2- Check for suspicious processes: You can also check the list of running operations on your computer to see if there are any suspicious ones. Some keyloggers run as background processes; their names may be random or unfamiliar. If you find any suspicious processes, you can research to see if they are related to a keylogger.

3- Use an anti-keylogger tool: There are also anti-keylogger tools available to detect and remove keyloggers from your system. These tools work by scanning and removing your computer for any software that behaves like a keylogger.

4- Monitor network traffic: Some keyloggers may send data to remote servers or receive commands from a remote server. You can monitor your network traffic using a tool like

5- Change your passwords: If you suspect that a keylogger may be present on your computer, it is a good idea to immediately change your passwords for all your online accounts.

It is important to note that if you suspect that a keylogger may be present on your computer, it is best to seek the assistance of a professional. A computer security expert can help you detect and remove any keyloggers or other malicious software that may be present on your system.
What Is The Keylogger For Windows?
Windows keylogger is a PC software that records every keystroke typed on a PC. These powerful features record messages, search terms, deleted text and more from any of the target PC's supported applications.

When a letter, word or character is typed into apps like Facebook, WhatsApp or LINE, our keylogger captures the keystrokes and adds them to a secure log file in your online web account. View the recorded information by simply logging in to your web account and selecting the application that's important to you.

Keylogger for Windows is the perfect tool for employers, parents, and individual users who know the importance of protecting their families, work and personal data!
How to install Windows keylogger?
Installing Keylogger on Windows PC is very easy.

You can just purchase your SPYERA account. You will get a welcome email with Download URL and login credentials for your online control panel.

You'll need physical access to the target PC to complete installation and activation. We provide a step-by-step user manual, and each step has a screenshot to make super easy of the installation process.
What other features are available?
Windows keystroke capturing is one of the powerful features included in SPYERA.

You can do more with SPYERA for Windows: Monitor PC activities – See file transfer logs – Open camera remotely – Take Desktop Screenshots – Spy on IM apps – Real-time GPS Tracking – Spy on software usage – View printing jobs – Capture keystrokes – Spy on photos, videos – Spy on emails – monitor visited websites – Text messaging logs- See deleted files –

See more about monitoring software for Windows PC

We have more Tracking Apps for other devices and operating systems.
How does a keylogger for Windows work?
When something is typed into your PC – whether it is a search term online, an email to a customer or a supported IM chat like Facebook, Skype or LINE – SPYERA can run as a visible or invisible keylogger to record the keystrokes and add them to a secure log file in your secure online web account.

You can log in to your web account to access and review the recorded information. Select from the list of supported programs and see exactly what has been typed.
Is Windows keylogger visible?
You have complete control of the visibility option
SPYERA allows you to run the keylogger in visible or hidden mode.
No other software gives you this flexibility.
Why SPYERA Windows keylogger is the best keylogger?
More Features. SPYERA for Computers offers 40+ features - many of which cannot be found anywhere else. SPYERA gives you information, insights and clues that no one else can.

Easy Access. View your data with any computer browser or on our unique mobile app. Log in to your portal and see all the information captured from the monitored computer.

Unrivalled Customer Support. SPYERA has 24x7 live chat customer support, so you can be sure your questions will be answered - no matter when or where.

Multi-device Support. Monitor mobiles, tablets and computers seamlessly from one portal. Move licenses instantly across devices anytime during the subscription period.
Why do I need Keylogger for Windows?
SPYERA Keylogger records the entire keystroke history of specified applications. This encrypted log of captured keystrokes automatically uploads to your web account for you to view and download.

Use this feature to

Monitor keystrokes
Gather evidence for Legal Protection
Know what your employees are doing at work
Monitor your kids

Barbara D.
Verified Customer
I saw SPYERA on a news channel a while ago. I have never thought that I will need SPYERA. My grandpa has difficulties to find the home. He gets lost very frequently. All family members, we were worried about that. We decided to purchase the cheapest Android phone. Then we installed SPYERA on it to track my grandpa. I renewed my annual subscription 3 times and I am very happy with SPYERA. Thanks a lot.








Alejandro (Verified Customer)


The most important feature to me, is being able to see what my child is typing at all times. This keylogger gave me a peace of mind that my child.

Jae-eun (Verified Customer)

This software is easy to install and works exactly as described. The Android keylogger works perfectly fine.

Vlad
(Verified Customer)

My daughter has had a history of not being honest about where she is or who she is with. This keylogger help me to find all her other accounts easily.