Spy on Instagram
Spy on Instagram Messages with our Instagram Spy App

Instantly and in real-time, view messages exchanged via Instagram chat.
Utilise our secure, user-friendly dashboard to access entire conversation threads on your computer.
Review all incoming and outgoing Instagram direct messages.
Read the complete content of every message, including those that have been deleted.
Identify the name and account username of each contact.
Star your favourite conversations for easy reference in the future.
Date and time stamps facilitate effortless message tracking.
Access the captured data directly from your online web account.
Ensure complete tamper-proof security with the invisible mode option.
Installation is straightforward, with a step-by-step guide and screenshots.
Enjoy free updates and device changes during your subscription.
100% Undetectable And Hidden Instagram Spy
Spy on Instagram Remotely With SPYERA
What is Instagram Spy?
Instagram Message Tracking is a SPYERA feature that allows you to remotely spy on the Instagram messages of your child or employees. Once installed on their phone, SPYERA will capture both sent and received messages and upload them to your secure online portal, where you can conveniently read through them later.
Why Spying on Instagram is Important?
All the technology needed for monitoring Instagram App
A lot of information gets shared on Instagram. While most of it is random and fun, some can be sensitive and have more significant consequences. Tracking private Instagram messages lets you know when critical information is being shared so you can limit any damage this may cause or keep a record if you need it later on. Whatsmore, the latest version of our Instagram tracking feature even allows you to see the Instagram Stories sent or received as direct messages on the target phone.
Instagram Tracker for Parents
How can parents monitor Instagram remotely?
Parents often wonder, "Is there a way to discreetly oversee my child's Instagram activity without their knowledge?" One solution to consider is utilising an Instagram tracking tool to monitor your child's interactions.
Installing SPYERA on your child's smartphone allows you to access their Instagram account to parental controls and monitor their activity covertly. This enables you to take prompt action if any concerning keywords or contacts are detected. Follow these steps to monitor their text messages:
1. Acquire a SPYERA license.
2. Obtain the target device.
3. Install SPYERA on the target device.
4. Instagram activities will be gathered and sent to your web account.
5. Sign in to your web account and examine Instagram usage.
Instagram Spy for Kids

Children generally do not communicate with voice calls
Instagram is a favourite platform for your child, as it allows them to effortlessly share pictures of their life and interests with friends and followers. However, like other social media platforms, it can attract unwanted attention. Look no further to safeguard your children on Instagram from unwanted direct messages, cyberbullying, and potential scams. Our Instagram monitoring app feature offers the ideal solution, enabling you to remotely view private Instagram messages without taking your child's phone away, ensuring their privacy and convenience.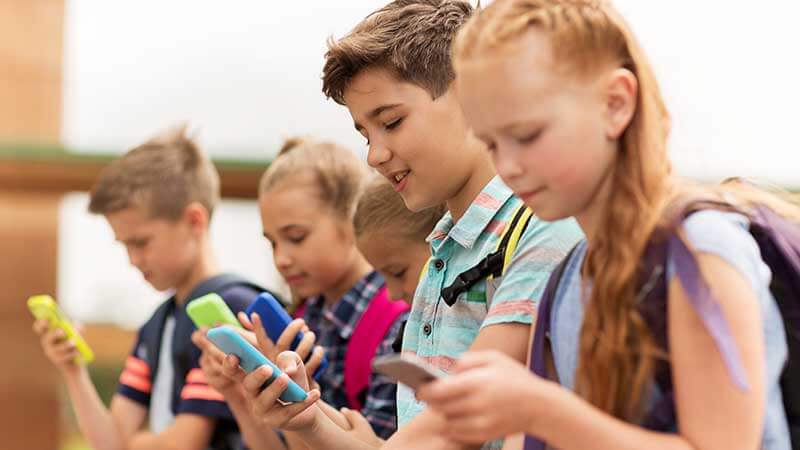 Instagram Tracker for Employers
Monitor Instagram between employees and outside parties
Protect Your Business
As a business proprietor, it's common to grant employees access to the company's social media platforms, such as Instagram, enabling them to promote your brand, products, or services effectively. Instagram, in particular, serves as an excellent medium for your team to highlight your offerings and directly engage with your clientele.
SPYERA allows you to discreetly view private Instagram messages shared by your team and keep tabs on the nature of the information disseminated. Crucially, it aids in safeguarding your business by ensuring that sensitive company data is not inadvertently exposed.
With SPYERA Instagram tracker software and its track Instagram DM feature, you can easily see in just a few steps exactly how and to who they are sending all those Instagram DM messages.
Are you ready to Spy on

INSTAGRAM?
Instagram Spy
Most Frequently Asked Questions
Is there an Instagram tracker?
Yes, there is an
Instagram
tracker, and one of the most effective ones is SPYERA.
SPYERA
is a sophisticated monitoring software designed to oversee social media activity, including Instagram, comprehensively.
Installing this application on your child's or employee's device lets you discreetly access Instagram's parental or administrative controls, enabling you to monitor interactions and take prompt action if necessary.
This includes viewing all incoming and outgoing direct messages, even deleted ones, and tracking message timestamps.
SPYERA Instagram tracker is user-friendly, secure, and fully tamper-proof, offering an invisible mode option for ultimate discretion.
Furthermore, it comes with a straightforward installation guide, free updates, and device changes during the subscription period, making it a comprehensive and convenient solution for Instagram tracking needs.
How to track someone's Instagram activity?
Tracking someone's Instagram activity can be done discreetly and effectively using SPYERA.
Here's how you can use this tool:
Acquire a SPYERA License
:
Purchase
a SPYERA license suitable for your needs from the official website.
Get Access to the Target Device
: You need physical access to the device you want to monitor Instagram activity.
Android
or
iOS
device.
Install SPYERA
: Download and install SPYERA onto the target device following the step-by-step guide provided. The installation process is easy, and the app operates in invisible mode, ensuring the user remains unaware.
Monitor Instagram Activity
: Once installed, the SPYERA Instagram tracker automatically starts monitoring Instagram activities. It collects data, including all incoming and outgoing direct messages, even those deleted.
Access the Information
: All the collected data is uploaded to your secure web account. Log into your account from any web browser to view the activity. You can access entire conversation threads, see each contact's name and account username, and track messages with date and time stamps.
Star Favorite Conversations
: For easy future reference, you can mark favorite conversations which can be read through easily later.
Remember that it's crucial to have the consent of the person you're monitoring, if they're an adult, to avoid violating privacy laws. Different rules may apply for minor children and employees using company-owned devices, but it's always essential to understand and follow the law in your jurisdiction.
Is Instagram tracker safe?
Professional Instagram tracking tools like SPYERA are designed with user safety in mind. SPYERA Instagram tracker was developed following strict security standards to maintain data privacy.

SPYERA, for instance, is a highly secure and reliable Instagram tracking tool. It uses advanced encryption to protect the data it collects and transfers.

Furthermore, it doesn't store any personal data on its servers, ensuring the utmost privacy for its users. It's also tamper-proof and cannot be manipulated or misused once installed.
Is there any app for Instagram to check stalkers?
Instagram has no official method to identify who views or "stalks" your profile. Instagram's commitment to privacy prohibits such functionality.

However, with professional monitoring tools like SPYERA, you can gain insights into interactions with your or your child's account. While Instagram's online tracker may not provide a list of "stalkers," SPYERA allows you to monitor direct messages, posts, and comments on the tracked account, offering a comprehensive view of its activity.

Barbara D.
Verified Customer
I saw SPYERA on a news channel a while ago. I have never thought that I will need SPYERA. My grandpa has difficulties to find the home. He gets lost very frequently. All family members, we were worried about that. We decided to purchase the cheapest Android phone. Then we installed SPYERA on it to track my grandpa. I renewed my annual subscription 3 times and I am very happy with SPYERA. Thanks a lot.








Anna K. (Verified Customer)

It worked for me. I discovered everything I need within a month. I got all recorded phone calls without rooting the target device. I also purchased the computer monitoring version because I didn't want to miss anything. I only had problems to contact support. Their response time is around 7-8 hours. It should not be more than a few hours. The rest of was perfect. I highly recommend it.

Adil Faysal (Verified Customer)
I tested many spy apps but I only keep using SPYERA since 2011. The main reason I am using SPYERA is their call interception feature. Only SPYERA can offer call interception. Also, I like remote the update which is a great feature. My target user gets every single update of WhatsApp. Competitors need re-installation again and again for updates. It ridiculous when you have limited time to physical access to the target phone. With SPYERA all done remotely.

Tarık Emre Y.
(Verified Customer)
I like the way SPYERA get the update to the latest version. The remote update is excellent. With Spy phone, the most difficult part is accessing to the target phone. With the remote update, I accessed the target device one time a year ago. Since then I am using the remote update to get the latest features. The only problem I have with SPYERA is that sometimes support team response the next day. Support needs some improvement. The rest of the service is perfect.