Windows PC Spy Software
The most powerful and undetectable monitoring software for Windows PC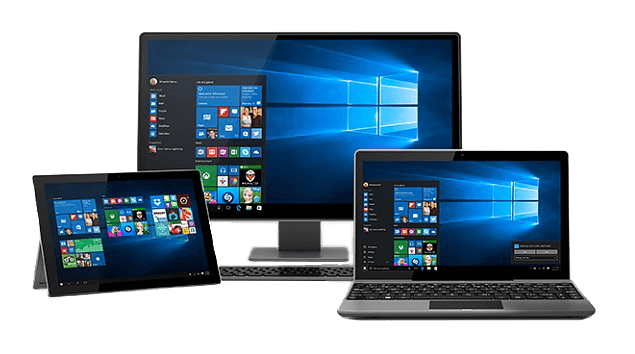 Track all keystrokes and view key-logs
Capture chats: Messages, Skype, Facebook, WhatsApp, Web etc.
Secretly record screenshots
Windows Keylogger included. Record keystrokes to see anything typed
Track visited websites even in private mode
Track USB activity and user logins
Supports Microsoft Outlook 365 Webmail
Fully tamper-proof using the invisible mode option
Easy to install, step-by-step guide with screenshots
Free updates and device changes during the subscription
100% UNDETECTABLE AND HIDDEN PC MONITORING SOFTWARE
A unique undetectable monitoring software and keylogger for Windows PC
PC KEYLOGGER
Spy on Keystrokes
See everything that's being typed on the target Windows. Our keylogger lets you see everything typed - even if it's deleted. Discover search terms, notes and more
WEB HISTORY
Spy on Internet Activity
Track website history and bookmarks. View visited websites and bookmarks, including URLs, date and time of visit, giving complete visibility of browsing history
Take Screenshots
View Screen Remotely
View target computer screenshots according to a timer. Take desktop screenshots anytime to see what happens on the target PC. See captured screenshots on your secure web account.
Email Tracker
Spy On Emails
Track sent and received emails. Instantly read all incoming and outgoing emails, as well as the time-stamp and contact details of the sender. See screenshots whenever they use webmail so you know who they are emailing.

Remote Update
Update Remotely
Update to the latest version faster and easier than ever. Always stay up to date with the newest version of SPYERA Computer Spy. One-click updates and the PC key-logger automatically and remotely update
Monitor IMs
Spy On Online Chats
See every word typed on popular Chat apps. View the contents of the most popular IM chats - Skype, Facebook, LINE, Whatsapp, etc. - even those that have been deleted.
See File Activities
Monitor Files Transfers
Monitor all file activity and transfers. Know when a file was opened, who modified it and where it was sent with our file transfer and activity tracking feature.
Easy Access
Smart Reporting System
Data is uploaded to your portal. View all computer activity in your secure online portal or download our first-of-its-kind mobile viewer app for access on the go.
Track USB Activities
Monitor USB Activity
Monitor the USB device's activity at the time of connection. You can know the date and time when a particular USB drive was used on your machine.
Track User Logins
Monitor PC Users
Keep track of all computer network connections, including bandwidth usage, user logins, and print jobs. Track the user's log-on/off activity with date/time and login details.
Remote Settings
Change Settings Remotely
Remotely change software features. Enable or disable any feature you want from your online control panel at any time. All settings can be adjusted remotely without access to the target PC
Tamper Controls
Hidden or Visible
SPYERA allows you to run the software in visible or hidden mode. No other software gives you these options.
VIEW ALL FEATURES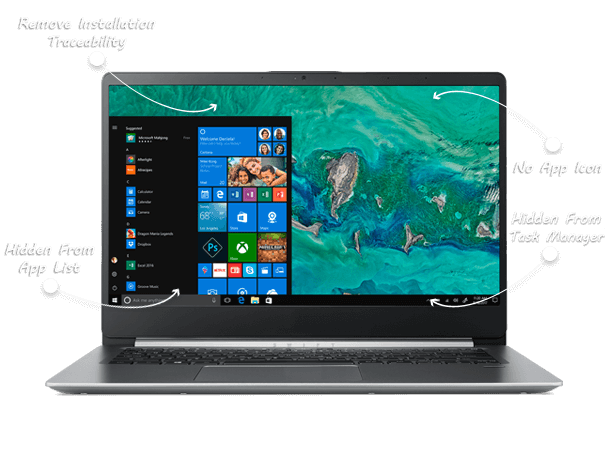 PC monitoring software is undetectable.
SPYERA runs in the background without any evidence. It is the only 100% invisible Windows Spy Software on the market. It does not harm performance or battery drain. It is hidden from the launcher, the home screen, and the task manager.

Windows computer monitoring software is an application you install on a Windows PC to supervise the processes and activities on a particular machine or computer network without any evidence.
GET STARTED
INVISIBLE
Windows Spy software can run 100% invisible or visible. Undetectable, it runs in the background without any evidence.
MORE FEATURES
Windows Spy App offers everything competitors have, plus extra 70 features that no one else can offer.
MORE DEVICES
Windows Spy Software offers Unlimited instant device changes during a subscription.
REMOTE CONTROL
Provides remote updates, remote upgrades, remote settings changes, and remote uninstall
SPYERA VS COMPETITORS
Click here for the full features and a detailed comparison list with competitors.
LEARN MORE
How Does It Work?
SPYERA is easy to setup and use

Most Frequent Questions About Windows Spy Software

SPYERA Windows spy software is an application that you install onto a PC to supervise the processes and activities that take place on a particular machine or computer network.

Our software provides the best monitoring solution for employers, parents, and even personal users who understand the importance of protecting their businesses, personal information and loved ones.

With over 80 features – and more being added every day – SPYERA gives you more options than any other competitor.
Installation is easy and takes only a few minutes. Remote installation is not possible!

Determine the target computer to monitor. Ensure you have an Internet connection. Choose the best SPYERA package for you. You will receive a welcome email which contains your download URL, your web account login credentials and the user manual.

The user manual is step-by-step and each step has a screenshot.
Once installed, SPYERA Windows Spy Software invisibly monitors the target computer and records everything.

The data is uploaded to your online web account where you can view usage and activity reports.

Use this information to prevent insider threats, increase employee productivity, back up your data or start a discussion with your children about appropriate online behaviour.
You can only install SPYERA on one device per license purchase. However, you can deactivate and move that license to another device as many times as you want during your subscription.
SPYERA offers you the choice of visibility. You can choose to hide the software icon after you install SPYERA.
Yes, and you don't need to change anything. Your license can be used on any compatible device and platform.
SPYERA supports most Windows Operations system. To see if your windows OS is supported, see our compatibility page.
SPYERA is the only completely undetectable monitoring software for Windows. We design, develop and support all our products since 1999.

There are many monitoring software but only one has the quality that comes with experience.

- Our Windows spy software has over 100 features, which is more - than any competing product.
- Many of these features are unique and cannot be found with any other Windows spy software.
- We give you information, insights and clues that no one else can.
- We are the only PC monitoring software with a real-time screen watch.
- We have a no-quibble refund policy.


Want to learn more? Click here to see the full comparison chart.


Employers can use SPYERA to record keystrokes, track USB connections and monitor employee productivity, browser history, desktop screenshots and emails. You can even monitor network bandwidth and stop potential data breaches before they happen with our file activity tracking features.

Parents can use SPYERA's complete suite of parental controls to supervise their child's internet activity. Never worry again about what applications they install, what websites they visit or who they chat with on IM or email.

You can use our computer monitoring software to monitor and protect your own system when others are using it.
We don't think you will ever need such a service because our installation guide is step-by-step, and we have screenshots for each step. However, if you need hassle-free installation, we have a partnership with a third-party IT expert. They will help you with the installation at a very low cost.

Jack G. UK
Verified Customer
My sole purpose was to monitor the activity on my children's laptop. I love spyera ease of use as compared to the other spy software, spyera was invisible and she could not remove it. There have been no problems with spyera that I have experienced. Spyera is highly recommended by me to anyone who may have concerns about what their children are up to while not in their presence. Technical support was always willing to help.








Suzana (Verified Customer)

I used this application to keep an eye out for my son. He has too many friends and I am often out on business trips. I am using all in one product, which comes with computer Spy and mobile spy together.
The support team helped me set everything up and walked me thru every step of the way. I read reviews on so many different apps and programs. This one delivered everything that was promised.

Daniel A. (Verified Customer)
I am very impressed with this application. It was very simple and easy to install for my son's laptop. It works for reviewing browser history and other internet activities.

I trust my children, but not strangers. In this crazy world. Spyera is helpful for protecting my children. everything is easy and simple. Technical assistance is quick and helpful. Thanks and best regards.

Thomas
(Verified Customer)
We purchased Spyera for employee monitoring. There was an employee, we were really close to and we wanted to promote that person, but we wanted to make sure we could trust that person for more. With the support of windows monitoring software, we were able to determine that the person was not trustworthy of a promotion, having contact with a competitor behind our back; that was harmful for our small business position.