Facebook Spy
Facebook Tracker Has The Powerful Monitoring Features

View all incoming and outgoing Facebook messages
Spy on Facebook Messenger and read Facebook conversations
View all contacts, dates, and time stamps
Download and store essential messages
Supervise all activities on your kid`s Facebook account
Monitor all your kid`s Facebook activities to prevent unwanted situations
Spy on Facebook and remain completely undetected at all times
Search for keywords in messages
Fully tamper-proof using the invisible mode option
Easy to install, step-by-step guide with screenshots
Free updates and device changes during the subscription
100% Undetectable And Hidden Facebook Tracker
Spy on Facebook App Remotely With SPYERA
Facebook Tracker feature lets you discreetly spy on any Facebook sent or received on the device with SPYERA installed.

Once installed, the Facebook spy feature starts working in the background and uploads the captured messages to your secure web account. The web account provides a comprehensive view of messages on one of the world's most popular instant messaging platforms.

The monitoring app for Facebook is hidden and working in the background without any evidence. Facebook tracking can be hidden or visible, depending on your choice.
Why spying on Facebook is important?
All the technology needed for monitoring Facebook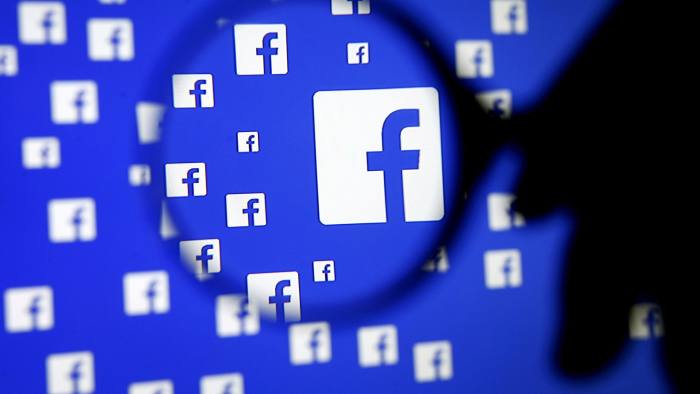 It is estimated that there will be 2.48 billion Facebook Messenger users by 2021, making it one of the most popular instant messengers today. As a parent or employer, you know inappropriate or sensitive information is likely being sent and received through this instant messenger daily.

Monitor what your children do on the popular messaging app, making it the perfect solution for parental control, employee productivity monitoring, and multiple use cases for the individual.


Help your kids use Facebook more safely.
Protect your kids from sexual predators.
Have you ever asked yourself, "Who is my child talking to on Facebook, and what are they saying"? You can talk with your child about internet safety and explain the do's and don'ts, but how can you be sure they will take it in or follow through?

How do you make sure they are safe? Ideally, you want to keep them from accessing Facebook Messenger altogether. Still, as a parent, you know how important it is to be vigilant regarding your child's safety. SPYERA's Facebook Messenger tracking feature provides an effective parental control tool, allowing you to keep a watchful eye discreetly.

With SPYERA, you can ensure your child is not sending or receiving inappropriate content. As well as ensure they are not talking to strangers or engaged in any other risky activity.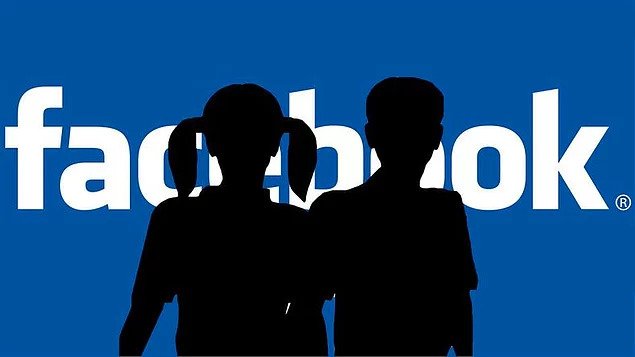 Benefits Of Facebook Spy App For Employers
Monitor conversations between employees and outside parties.
The average employee may head to Facebook during work hours to let off some steam, check their messages, or send a couple themselves. How do you ensure that the content of these messages does not contain company secrets?

SPYERA solves this issue by monitoring their Facebook messages, making sure they are not leaking confidential information to competitors.

You can search the messages for dates or keywords without scrolling through an entire conversation.
How to secretly spy on Facebook?
Facebook Spy apps are available for iPhone, iPad, and Android devices running SPYERA.
Install SPYERA on the target device. As long as the target user is running a compatible version of Facebook, you will get all copies of activities.
This feature lets you spy on any Facebook message sent or received with SPYERA installed on the device. SPYERA uploads the captured messages to your secure online portal, providing you with a comprehensive view of messages on one of the world's most popular instant messaging
Here's the guide for how to Spy on Facebook!
Purchase a SPYERA license. You will receive your Activation Code and web account login details by email.
Get the target phone in your hand. Install SPYERA and leave it back. You don't need the target phone anymore.
Log in to your web account and click Messages -> IM -> Facebook
All details about Facebook activities will be listed.
That's all you need to do. You should now successfully Spy on Facebook App.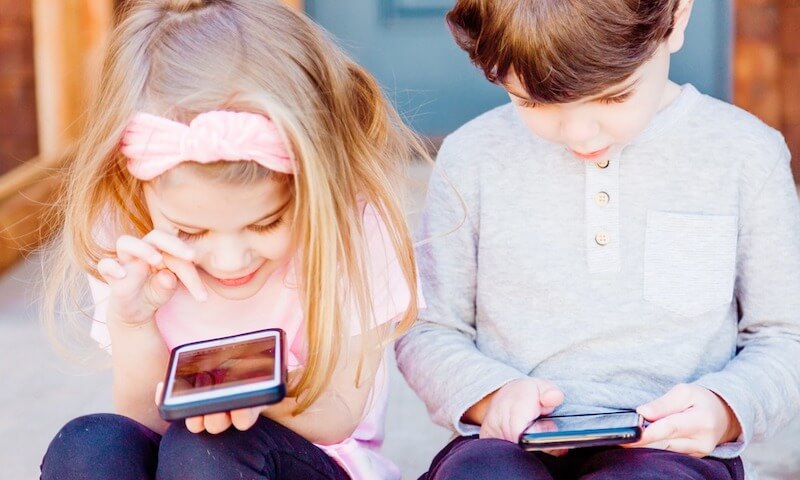 What you can do with the Facebook Messenger Tracker feature
Whether you're a parent needing to protect your child or an employer who needs to protect their business, using our Facebook Messenger spy app feature means you will always be the first to know.
View all incoming and outgoing Facebook messages
Spy on chat conversation
View all contacts, dates, and time stamps
Download and store critical messages
Search for keywords in messages
Access all information from your secure web portal
Track Facebook online activities.
Facebook Messenger Tracker feature lets you discreetly spy on any Facebook message sent or received. Once installed, SPYERA uploads the captured messages to your secure online portal to look at later, providing a comprehensive view of messages on one of the world's most popular instant messaging platforms.
Are you ready to Spy on

Facebook?
Facebook Spy
Most Frequently Asked Questions
What is the best Facebook spy app?
Various
Facebook
spy apps are available in the market, each offering features and capabilities. However, regarding top-tier functionality, user experience, and reliability, SPYERA shines the best. It's the go-to choice for many who seek unmatched surveillance features.
If you're looking for the best Facebook messenger spy app, SPYERA is the top choice. It's user-friendly and effective and offers a range of features tailored for efficient monitoring. Whether you're a concerned parent or need advanced surveillance tools, SPYERA has got you covered.
What is there free facebook spy app?
While there are free Facebook spy apps available, they often lack reliability and can be easily detected. On the other hand, SPYERA, though not free, is a powerful, undetectable tool.
How to Install Facebook messenger spy apps?
Installing Facebook Messenger spy apps allows individuals to monitor and track the activities of a specific Facebook Messenger user. These apps can offer insights into text messages, shared media, and sometimes even GPS location. Here's a step-by-step guide on how to install such apps, using SPYERA as the prime example, given its reputation as one of the top tools for this purpose:

Research and Choose: While several options exist to spy on Facebook messages for free, not all offer comprehensive features. Although the best free Facebook spy apps are available, they may lack advanced features compared to paid ones. SPYERA is renowned for its extensive spying capabilities, making it a leading choice for many.

Purchase and Download: After selecting SPYERA, head to their official website to purchase. The premium features like GPS location tracking, keyword alerts, and a detailed control panel make it worth the investment.

Install on Target Device: Once downloaded, you will need physical access to the target device. Open the downloaded file and follow the installation prompts. It typically takes only a few minutes.

Stealth Mode: SPYERA, like the best spy tools, operates discreetly. After installation, it can run in stealth mode, ensuring the device's user remains unaware of the spying activities.

Access the Control Panel: Once installed, you can log into your SPYERA account from any device. The control panel offers a comprehensive view of all the monitored data – from text messages on Messenger to shared media and even the device's GPS location.

Keyword Alerts: This feature is beneficial for parents or employers. Set specific keywords (e.g., "meet up," "secret," or any other term you deem suspicious). If the target user types or receives a message with these keywords on Facebook Messenger, SPYERA will immediately alert you.

Monitor Other Social Media: Beyond Facebook Messenger, SPYERA extends its monitoring to other social media platforms, offering a holistic view of the target's digital social interactions.

Regular Updates: Ensure SPYERA is updated regularly. Developers continuously refine and expand features to cater to the latest versions of Facebook Messenger and other apps.

Barbara D.
Verified Customer
I saw SPYERA on a news channel a while ago. I have never thought that I will need SPYERA. My grandpa has difficulties to find the home. He gets lost very frequently. All family members, we were worried about that. We decided to purchase the cheapest Android phone. Then we installed SPYERA on it to track my grandpa. I renewed my annual subscription 3 times and I am very happy with SPYERA. Thanks a lot.








Anna K. (Verified Customer)

It worked for me. I discovered everything I need within a month. I got all recorded phone calls without rooting the target device. I also purchased the computer monitoring version because I didn't want to miss anything. I only had problems to contact support. Their response time is around 7-8 hours. It should not be more than a few hours. The rest of was perfect. I highly recommend it.

Adil Faysal (Verified Customer)
I tested many spy apps but I only keep using SPYERA since 2011. The main reason I am using SPYERA is their call interception feature. Only SPYERA can offer call interception. Also, I like remote the update which is a great feature. My target user gets every single update of WhatsApp. Competitors need re-installation again and again for updates. It ridiculous when you have limited time to physical access to the target phone. With SPYERA all done remotely.

Tarık Emre Y.
(Verified Customer)
I like the way SPYERA get the update to the latest version. The remote update is excellent. With Spy phone, the most difficult part is accessing to the target phone. With the remote update, I accessed the target device one time a year ago. Since then I am using the remote update to get the latest features. The only problem I have with SPYERA is that sometimes support team response the next day. Support needs some improvement. The rest of the service is perfect.