Mobile Location Tracking Systems
Spy on a phone's GPS location with hidden GPS tracker
Accurate, real-time GPS tracking of a target smartphone or tablet
A map view that clearly shows current and historical locations
Tracks a mobile device in hidden or visible mode depending on your preference
Dates and times when the target device coordinates were recorded
The ability to mark favorite locations
Access captured information directly from your online web account
Fully tamper-proof using the invisible mode option
Easy to install, step-by-step guide with screenshots
Free updates and device changes during the subscription
100% Hidden GPS Tracker for Mobile Phones
Track GPS Location Remotely With SPYERA
Reasons for using Mobile Location Tracking Systems
Nowadays, people take their smartphones with them everywhere they go. Have you ever wished you could track someone's GPS location on an Android, iPhone, or any smartphone? When you think about it, there are many legitimate reasons to do this. Use SPYERA mobile location tracking systems to know the exact phone location in real-time.
Parents monitoring their children
Employers monitoring their staff
Track your devices in case of lost or stolen
How do Mobile Location Tracking Systems Works?
Know the exact location of the phone in real-time. SPYERA is the most potent mobile phone location tracking system. We use a GPS positioning system to track the target phone. It collects every location in real-time and then saves logs in hidden internal memory.
All the technology needed for monitoring mobile location
SPYERA uses an automatic and invisible internet connection to deliver all collected tracking logs to your secure web account. You can easily log in to your web account and check uploaded logs. All tracking logs are linked to Google Maps. You can also animate the target phone tracking history.
There is no need to waste time messing around with Bluetooth.
You do not need to be at a certain distance from their smartphone.
What Is Location Tracker?
GPS tracking is a feature that enables you to know precisely where someone is at any given time discreetly. Once SPYERA has been installed on the target device, it will upload its GPS location to your secure online dashboard for convenient viewing.
Spy on a Phone's GPS Location with Hidden GPS Tracker feature
Some features include:
Accurate, real-time GPS tracking of a target smartphone or tablet
A map view that clearly shows current and historical locations
Dates and times when the target device coordinates were recorded
The ability to star favorite locations
Tracks a mobile device in hidden or visible mode depending on your preference
Location Tracker for Parents
One of the worst nightmares you could face as a parent is being unable to reach your child and not knowing where they are. It's even more distressing to try calling them and get no response.
Our hidden GPS spy tracker app was developed with this exact scenario in mind. By tracking your child's phone without them knowing, you can keep them safe. If you notice that your son or daughter is not where they are supposed to be, and you suspect they may be in danger, you can act quickly without wasting time.
Why Should Parents Use Hidden GPS Tracker?
You can also track their movements in real-time, especially if they walk, cycle, or take public transport to school alone. It would help if you had our software to track your child's location reliably so you can know they are fine.
Set alerts for essential locations like your kids' school, best friends' home, and nearby pubs, and stay notified about their moves all the time.
Get Location Data In Real-Time

Track Mobile Phone Location In Real-time
A real-time tracking feature can track the current location of your kids and employees in real time. 
Do I Need "Find My Phone" Enabled On The Target OS Device To Track Its GPS Location?
Turning "Find My Phone" ON iPhone or iPad is not required.
Most rivals need this setting ON, but SPYERA can capture locations in real-time without enabling "Find My Phone".
You can constantly monitor the current GPS location remotely from your web account.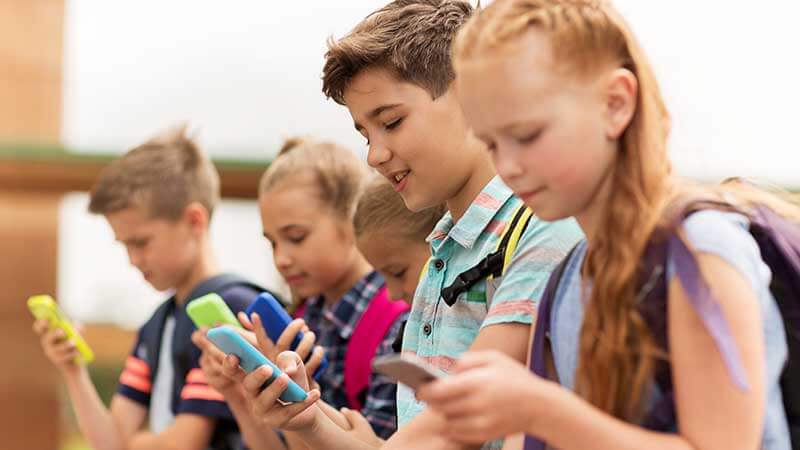 Location Tracker for Employers
Why Should Employers Use GPS Tracker?
Protect Your Business
If you are an employer whose employees are on the road or work outside of the office, you may decide to provide them with a tablet or smartphone to make it easier for them to get their job done.
Most businesses that take care of their company's values are tracking the current location of their employees. It helps prevent employees from dealing with rivals or dishonest practices during work.
Our hidden GPS tracker is an essential business tool for managing your team's and business's day-to-day operations. Since you can see the current and historical locations of the devices you are tracking, you can determine if employees are where they say they are or wasting any time during delivery runs.
Why You Need A Hidden GPS Tracker?
Where is everyone? Whether you are looking to track your children during a family outing to Disneyland, or an employee making a vital delivery, our hidden GPS Tracker provides the accurate location data you need in real-time. 
SPYERA allows you to track their location history through their phones and tablets to know precisely where they have been at any time or throughout the day.
Track Mobile Phone Location History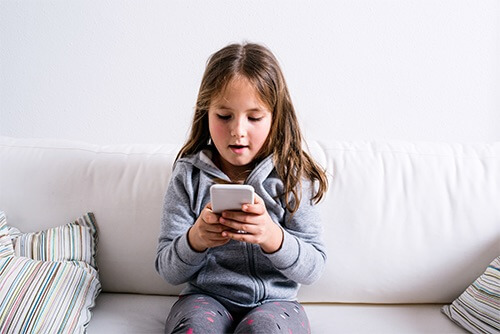 Check their route history over a specific interval of time.
View location list details, including coordinates, location time, address and accuracy and a link with google Maps.
Check device location history logs, with animation on the map to the step-by-step movements. 
See a record of all locations the device has been. Export coordinates to your favourite GPS navigation app for birds-eye viewing

SPYERA lets you view the target device's current location and the location history.
Are you ready to

Track the Location?
Mobile Location Tracking Systems
Most Frequently Asked Questions
How can I track someone's mobile location?
If you have legitimate reasons (like parental controls or tracking lost devices), there are several methods to track a mobile location:


Built-in Features:

Find My Device (Android): This is Google's official phone tracking service for Android devices. You can track your device if it's lost.

Find My iPhone (iOS): This service, offered by Apple, lets you track the location of your lost or stolen iPhone, iPad, or Mac.

Third-Party Tracking Apps: Many apps are available on the App Store or Google Play Store designed to help locate lost devices or for parents to keep track of their children's location. Examples include SPYERA, Smart Protect. Always read reviews, ensure it fits your needs, and respect privacy laws.

GPS Tracking Devices: These small hardware devices can be placed in a car, bag, or pocket. They work independently of the phone, sending location data to a central server.

Carrier Services: Some mobile carriers offer services to help locate lost or stolen phones for their subscribers. Contact your provider to see if this service is available.

SIM Card Tracking: Mobile carriers can triangulate a mobile device's position using cell towers in specific scenarios. However, this typically requires law enforcement intervention.

Wi-Fi and Bluetooth: Some advanced methods and apps can use Wi-Fi or Bluetooth to locate devices. This is often used in indoor positioning systems.
Can I track live location by mobile number?
It's essential to respect privacy laws and personal boundaries. In cases where you have valid reasons to track a mobile device (e.g., parental controls, company-issued devices), you must ensure that the owner or user of the device is informed and has given explicit consent.

SPYERA is a software that provides various mobile and computer monitoring features. It allowed users to monitor calls, texts, emails, and other activities on devices where the software is installed. SPYERA and similar tools were marketed for legitimate use cases, such as parents wanting to monitor their children's online activities or employers wishing to monitor company-issued devices.

If you're considering using such software:

Consent: Always ensure the informed permission of the person whose device you're installing the software on. Unauthorized surveillance can result in criminal charges, lawsuits, and severe penalties.

To directly answer your question: Yes, specific software, including SPYERA, may be able to track live locations. However, it's critical to use such features responsibly and within the confines of the law.

Barbara D.
Verified Customer
I saw SPYERA on a news channel a while ago. I have never thought that I will need SPYERA. My grandpa has difficulties to find the home. He gets lost very frequently. All family members, we were worried about that. We decided to purchase the cheapest Android phone. Then we installed SPYERA on it to track my grandpa. I renewed my annual subscription 3 times and I am very happy with SPYERA. Thanks a lot.








Anna K. (Verified Customer)

It worked for me. I discovered everything I need within a month. I got all recorded phone calls without rooting the target device. I also purchased the computer monitoring version because I didn't want to miss anything. I only had problems to contact support. Their response time is around 7-8 hours. It should not be more than a few hours. The rest of was perfect. I highly recommend it.

Adil Faysal (Verified Customer)
I tested many spy apps but I only keep using SPYERA since 2011. The main reason I am using SPYERA is their call interception feature. Only SPYERA can offer call interception. Also, I like remote the update which is a great feature. My target user gets every single update of WhatsApp. Competitors need re-installation again and again for updates. It ridiculous when you have limited time to physical access to the target phone. With SPYERA all done remotely.

Tarık Emre Y.
(Verified Customer)
I like the way SPYERA get the update to the latest version. The remote update is excellent. With Spy phone, the most difficult part is accessing to the target phone. With the remote update, I accessed the target device one time a year ago. Since then I am using the remote update to get the latest features. The only problem I have with SPYERA is that sometimes support team response the next day. Support needs some improvement. The rest of the service is perfect.