Tinder Spy
Tinder Tracker Has The Powerful Monitoring Features

View all Tinder messages received on the target device
See who the target is sending messages on Tinder to
Monitor all your teen's matches and any interaction with them
Supervise all activities on your kid`s Tinder account
Monitor all your kid`s Tinder texts to prevent unwanted situations
Spy on Tinder messages and remain completely undetected at all times
Fully tamper-proof using invisible mode option
Easy to install, step by step guide with screenshots
Free updates and device changes during the subscription
100% Undetectable And Hidden Tinder Tracker
Spy on Tinder App Remotely With SPYERA
What is Tinder app?
Tinder is a hugely popular dating app with over 50 million users. This dating application is a location-based dating application that facilitates communication between mutually interested users, allowing matched users to chat.
Tinder users use a swiping motion to choose between the photos of other users. Swiping right for potentially good matches and swiping left on a photo to move to the next one.
Popularised as a casual-sex app for twenty-somethings, it has matured into a dating app for all ages. Whether users are looking for a casual hook-up, a life partner or just an ego boost, Tinder has lots to offer.
We know that being able to see their Tinder messages is a huge deal for our customers. That's why we are so thrilled to announce that with the latest update to our Android Client. You now can spy on Tinder!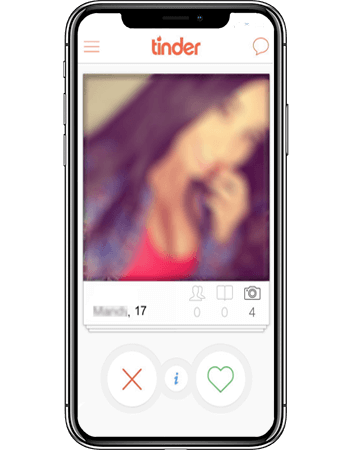 Why spying on Tinder is essential?
All the technology needed for monitoring WhatsApp activity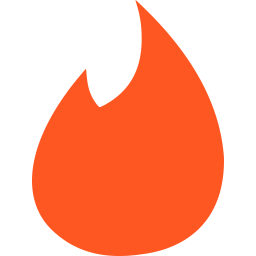 What Is Tinder Spy App?
You can track their Tinder chat messages and find out who they're chatting with. By spying on the Tinder activities on the target phone, you'll know right away if there's any "sexting" going on. You won't miss any revealing details of their Tinder activities. SPYERA cell phone spy app can reveal tinder secrets.
All Tinder app activities
Capture contacts
See photos and videos
See messages
See likes, dislikes
Benefits Of Our Tinder Spy App For Parents
Help your kids use Tinder more safely
Protect your kids from sexual predators
Have you ever worried about who your child is speaking to on their phone? If this is you then you need to monitor tinder app messages. 
With the dangers that are more and more prevalent in today's society, protecting your children online has never been so important. One of the advantages of having a Tinder spy app is the ability to always be aware of the conversations your children are having, and who they are talking to.
You might have concerns, especially if they are in their late teens, that your kids are being taken advantage of by an older man or woman and want to ensure their safety. Using Tinder spy app, a parent can look at conversations and find key information regarding their child's location or who they are speaking with – if they are concerned.
With kids spending more and more time glued to their mobile devices, parents need to monitor their phone activities. SPYERA tells you exactly who your child is speaking to, what they are talking about and you can even see any pictures, stickers or emojis they send.
Our Tinder monitoring software is not meant for spying, but rather as a tool to prevent children from engaging in risky behaviour, being cyberbullied or getting caught up with the wrong people online.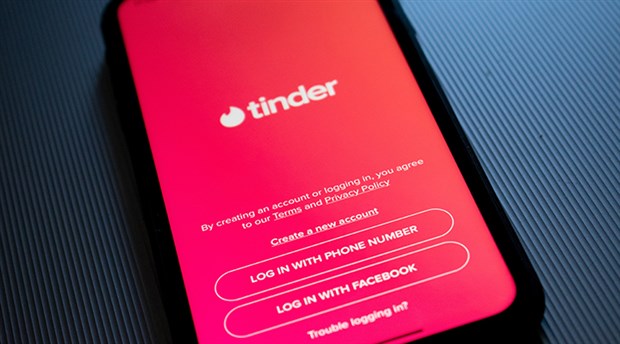 Benefits Of Tinder Spy App For Employers
Monitor conversations between employees and outside parties
Protect Your Business
With more and more employees working from home, an employer wants to make sure their staff is being productive. If you suspect an employee is spending a lot of their day on Tinder, being able to spy on Tinder messages can help you increase employee productivity.
An employee could be targeted on Tinder because of who they work for. By using our Tinder spy app, an employer can ensure their team is not discussing sensitive company information.
How to secretly spy on Tinder?
Tinder Spy apps are available for iPhone, iPad and rooted Android devices running SPYERA.
Simply install SPYERA on the target device. As long as target user is running a compatible version of Tinder you will get all copies of activities.
Tinder monitoring features are instant messages from any conversation with a Tinder match. Tinder profile picture, Tinder account details. All will be automatically uploaded to your SPYERA web account.
Here's the guide for how to Spy on Tinder App!
Purchase SPYERA license. You will receive your Activation Code and web account login details by email.
Get the target phone in your hand. Install SPYERA and leave it back. You don't need the target phone anymore.
Log in to your web account and click Messages -> IM -> Tinder
All details about Tinder activities will be listed.
That's all you need to do. You should now successfully Spy on Tinder App.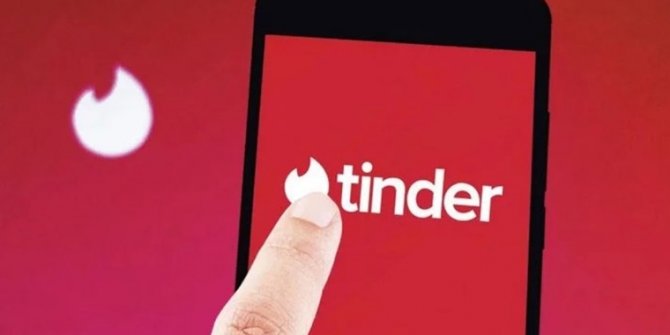 What is the best tinder spy app?
SPYERA has been capturing Tinder activities since 2016. We updating SPYERA since that time, and keep working hard to bring more spying features on Tinder App.
SPYERA Tinder Tracking feature is included on iPhone Spy App, iPad Spy App, and Android Spy App.
Are you looking a Spy Apps to Spy on Someone's Tinder Account? SPYERA is an application designed to protect your children and business. It is not a hacking tool to someone's else Tinder account remotely. However, it can monitor Tinder app usage remotely if you install SPYERA on your kid's phone.
SPYERA is the best tracking apps to monitor cell phones. It is hidden and undetectable. It collects activities remotely from social media profiles, tinder profile, text messages, profile pictures, GPS location, instant messengers and more…
We know how important it is to our customers to be able to spy on Tinder messages – especially as the world's fastest-growing mobile dating app has reached over 50 million users.

SPYERA helps you protect your loved ones with our unique Tinder spy app.
Are you ready to Spy on

Tinder?
Tinder Spy
Most Frequently Asked Questions
How to use the Tinder tracker?
Utilising the Tinder tracking feature of SPYERA is a straightforward process.

Here's how you can go about it:

Installation: First, you need to install SPYERA on the target device that you want to monitor. Make sure you have the device in your hand and an internet connection. After purchasing SPYERA, you'll receive an email with your download URL, your web account login credentials, and a user manual.

Activation: After installation, you'll need to activate SPYERA.

Monitoring: Once activated, SPYERA will begin to record all activities on the device, including those on Tinder. It operates in stealth mode, making it invisible to the device's user.

Access Data: All recorded data is uploaded to your secure online account. You can log in to your web control panel and start monitoring Tinder messages, matches, and other activities.

Alerts & Reports: The web account offers innovative features such as Alert Wizard and individual dashboards. You can set alerts for specific activities and handle multiple devices at once.

Remember, using such software should be in compliance with applicable laws related to privacy and consent. It's essential to obtain the necessary permissions before installing and using SPYERA on any device.
Is there a secret version of Tinder?
There is no "secret" version of Tinder. However, Tinder has a select version of its service called "Tinder Select," a members-only section of the app that's typically for celebrities, top-tier users, and influencers. It's not strictly secret, but it's not publicly advertised by Tinder, and you can only join if you're invited by Tinder or nominated by existing members.
What is incognito Tinder?
Tinder's Incognito mode is a fresh feature that lets you browse through profiles while remaining unseen.

Typically, Tinder's algorithm displays your profile in other users' suggestions, regardless of whether you swipe right or left on their profiles. However, with Incognito mode, your profile stays hidden from other users unless you've shown interest by liking their profiles.

This feature provides a more private browsing experience, showing your profile only to those you're interested in.
Can I be on Tinder without my wife knowing?
It is technically possible to use Tinder without your spouse knowing by employing various measures such as using the aforementioned incognito mode or adjusting your privacy settings. However, it's essential to consider the ethical implications of such actions.

Relationships thrive on honesty, transparency, and mutual respect. If you're considering using a dating app while in a relationship, it's usually best to have a discussion with your partner about it. Misunderstandings and mistrust can cause significant harm to a relationship, and it's important to maintain open communication.

Also, remember that nothing on the internet is 100% private. There's always a risk that your activities could be discovered, whether it's through someone seeing the app on your phone, recognizing your profile, or through data breaches.

It's important to consider the potential impact on your relationship and your partner's feelings before deciding to use Tinder or any similar app secretly.
What is the Tinder spy tool?
The Tinder monitoring tool by SPYERA is a sophisticated surveillance application designed to track and monitor all Tinder activities on a target device. This software allows you to monitor all messages, matches, and other interactions on the Tinder app of the device where SPYERA is installed.

You can use it to find out who the device user is communicating with, giving you a detailed view of their Tinder activity. The monitored data is encrypted and sent to a secure web portal where it can be viewed at your convenience.

Remember, it's crucial to respect privacy and use such tools responsibly, and in many cases, it's necessary to obtain the device user's consent to be in compliance with laws and regulations.

Barbara D.
Verified Customer
I saw SPYERA on a news channel a while ago. I have never thought that I will need SPYERA. My grandpa has difficulties to find the home. He gets lost very frequently. All family members, we were worried about that. We decided to purchase the cheapest Android phone. Then we installed SPYERA on it to track my grandpa. I renewed my annual subscription 3 times and I am very happy with SPYERA. Thanks a lot.








Anna K. (Verified Customer)

It worked for me. I discovered everything I need within a month. I got all recorded phone calls without rooting the target device. I also purchased the computer monitoring version because I didn't want to miss anything. I only had problems to contact support. Their response time is around 7-8 hours. It should not be more than a few hours. The rest of was perfect. I highly recommend it.

Adil Faysal (Verified Customer)
I tested many spy apps but I only keep using SPYERA since 2011. The main reason I am using SPYERA is their call interception feature. Only SPYERA can offer call interception. Also, I like remote the update which is a great feature. My target user gets every single update of WhatsApp. Competitors need re-installation again and again for updates. It ridiculous when you have limited time to physical access to the target phone. With SPYERA all done remotely.

Tarık Emre Y.
(Verified Customer)
I like the way SPYERA get the update to the latest version. The remote update is excellent. With Spy phone, the most difficult part is accessing to the target phone. With the remote update, I accessed the target device one time a year ago. Since then I am using the remote update to get the latest features. The only problem I have with SPYERA is that sometimes support team response the next day. Support needs some improvement. The rest of the service is perfect.