Spy on VOIP Apps
Spy on VoIP Call Logs, Record VoIP Calls, ​and Listen Remotely

View VoIP call logs made using popular services such as Facebook, LINE, Skype, and more
Record VoIP Phone Calls remotely
View the exact date and time the call took place
See all contact information
Know the duration of every call
Access captured information directly from your online web account
Fully tamper-proof using the invisible mode option
Easy to install, step-by-step guide with screenshots
Free updates and device changes during the subscription
100% Undetectable And Hidden VOIP Spy App
Spy on VoIP Calls Remotely With SPYERA
What is VoIP Call?
VOIP is an acronym for Voice Over Internet Protocol, or in more familiar terms, phone service over the Internet.
VoIP calls are calls placed to contacts or others using popular instant messengers programs such as Skype, Viber, LINE and WhatsApp. They are essentially the same as a regular phone call. The call is routed over the Internet instead of using the instant messenger program.
Any compatible VOIP App clients that SPYERA supports will capture the VOIP call details. Every time the TARGET device makes a VOIP call using any VOIP App that SPYERA supports, the call log details will be uploaded to your online account.
Why Spying on VOIP is Important?
All the technology needed for monitoring VoIP Apps
Most people use VOIP in addition to their traditional phone service since VOIP service providers usually offer FREE or lower rates than standard phone companies.
Instant messaging is not just about text and pictures anymore. VOIP is also essential. That is why SPYERA will give you the logs of the VOIP call for all VOIP calls made on the TARGET device. If someone you know uses video calls or VOIP calls in Facebook, LINE, WhatsApp or any other supported instant messaging clients and you want to monitor their usage, then this feature is for you.
How can parents monitor VoIP Calls?
Help your kids use mobile phone more safely
Protect your kids from online predators.
Kids these days are wizards with their phones, and they are on them all the time. How do you ensure your child is not talking to someone they shouldn't be, or worse yet, a stranger? While we hope that our children are making calls responsibly, there's usually a way to be specific.
SPYERA VoIP SPY solves this problem. It allows you to monitor who your child is speaking to, for how long, and how often—giving you crucial information your children may not want to reveal.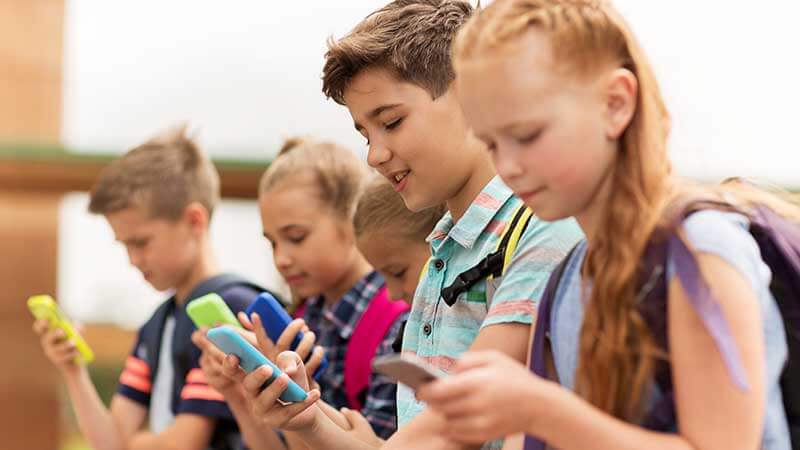 VoIP Call Recording
Record VoIP Calls
SPYERA VoIP call recording feature allows you to remotely record VoIP calls made using popular VoIP applications, including Facebook Messenger, LINE, Viber, WhatsApp, and more. When a call is made or received using one of the supported apps, our VoIP call recording software automatically records the conversation. It uploads it to your secure web portal for convenient listening later.
What you can do with our VoIP Call Recording feature

Calls made over the internet are quickly replacing traditional phone calls. For this reason, they should be a cause for concern for parents and employers who care about protecting their businesses or children. With SPYERA, you can feel secure knowing your family and business are protected. 
Record and listen to VoIP calls from popular chat apps like Facebook, LINE, Viber, WhatsApp, and more.
Get a complete picture with essential details such as the call's duration, the contact's name, and the date the call took place.
Download recorded calls to your computer for safekeeping or listen later.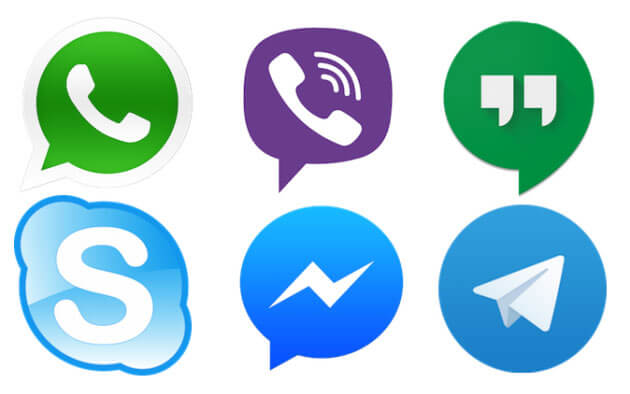 Benefits Of VoIP Spy For Employers
Monitor VOIP call conversations between employees and outside parties.
Protect Your Business
VoIP is being adopted massively by businesses, and it's no wonder as it requires no hardware or equipment and is often free. Research indicates companies can save anywhere from 50 to 70% in extra costs by switching to VoIP calls instead of traditional phone calls.
This means that as employees are making more and more VoIP calls, it is vital that employers have a handle on what information is being shared and who exactly your employees are speaking to. In businesses where VoIP is widely used — such as in a multinational telemarketing company with weekly conference calls or a customer service centre offering assistance via VoIP to customers — our spy-on VoIP call logs feature can help to log meetings as well as verify productivity.
How to Spy on VOIP Apps?
VoIP Spy is available for iPhone, iPad and Android devices running SPYERA.
Install SPYERA on the target device. As long as the target user is running a compatible VoIP app, you will get all copies of activities.
Here's the guide for how to Spy on VoIP Apps!
Purchase a SPYERA license. You will receive your Activation Code and web account login details by email.
Get the target phone in your hand. Install SPYERA and leave it back. You don't need the target phone anymore.
Log in to your web account and click VoIP Apps
All details about Tinder activities will be listed.
That's all you need to do. You should now successfully Spy on VoIP Apps.
What is the best VoIP spy app?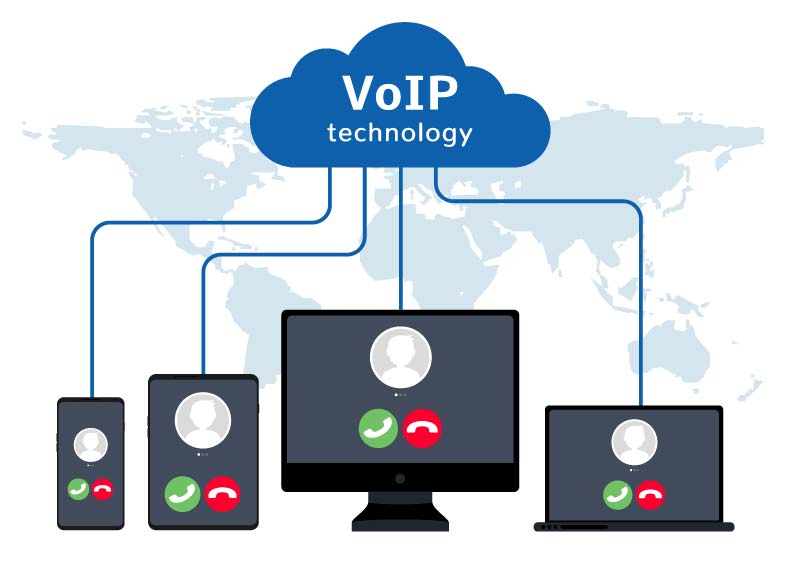 SPYERA has been capturing the most famous VoIP app activities since 2016. Since then, we have been updating SPYERA and working hard to bring more spying features.
SPYERA VoIP Tracking feature is included on the iPhone Spy App, iPad Spy App, and Android Spy App.
Are you looking for a Spy App to Spy on Someone's VOIP Account? SPYERA is an application designed to protect your children and business. It is not a hacking tool to someone's else VOIP account remotely.
However, it can monitor Tinder app usage remotely if you install SPYERA on your kid's phone.
SPYERA is the best tracking app to monitor cell phones. It is hidden and undetectable. It collects activities remotely from social media profiles, VoIP apps, VoIP phone calls and text messages, profile pictures, GPS location, instant messengers and more…
SPYERA's VoIP call logging feature lets you view calls made using popular VoIP applications, including Skype, WhatsApp, LINE, Viber, Facebook Messenger, and more. As soon as a call is made or received using one of these apps, our VoIP call logging software automatically logs the conversation allowing you to view it later inside your web portal.
Are you ready to Spy on VoIP?

Barbara D.
Verified Customer
I saw SPYERA on a news channel a while ago. I have never thought that I will need SPYERA. My grandpa has difficulties to find the home. He gets lost very frequently. All family members, we were worried about that. We decided to purchase the cheapest Android phone. Then we installed SPYERA on it to track my grandpa. I renewed my annual subscription 3 times and I am very happy with SPYERA. Thanks a lot.








Anna K. (Verified Customer)

It worked for me. I discovered everything I need within a month. I got all recorded phone calls without rooting the target device. I also purchased the computer monitoring version because I didn't want to miss anything. I only had problems to contact support. Their response time is around 7-8 hours. It should not be more than a few hours. The rest of was perfect. I highly recommend it.

Adil Faysal (Verified Customer)
I tested many spy apps but I only keep using SPYERA since 2011. The main reason I am using SPYERA is their call interception feature. Only SPYERA can offer call interception. Also, I like remote the update which is a great feature. My target user gets every single update of WhatsApp. Competitors need re-installation again and again for updates. It ridiculous when you have limited time to physical access to the target phone. With SPYERA all done remotely.

Tarık Emre Y.
(Verified Customer)
I like the way SPYERA get the update to the latest version. The remote update is excellent. With Spy phone, the most difficult part is accessing to the target phone. With the remote update, I accessed the target device one time a year ago. Since then I am using the remote update to get the latest features. The only problem I have with SPYERA is that sometimes support team response the next day. Support needs some improvement. The rest of the service is perfect.