iPhone Keylogger
Protect your family and business with invisible keylogger for iPhone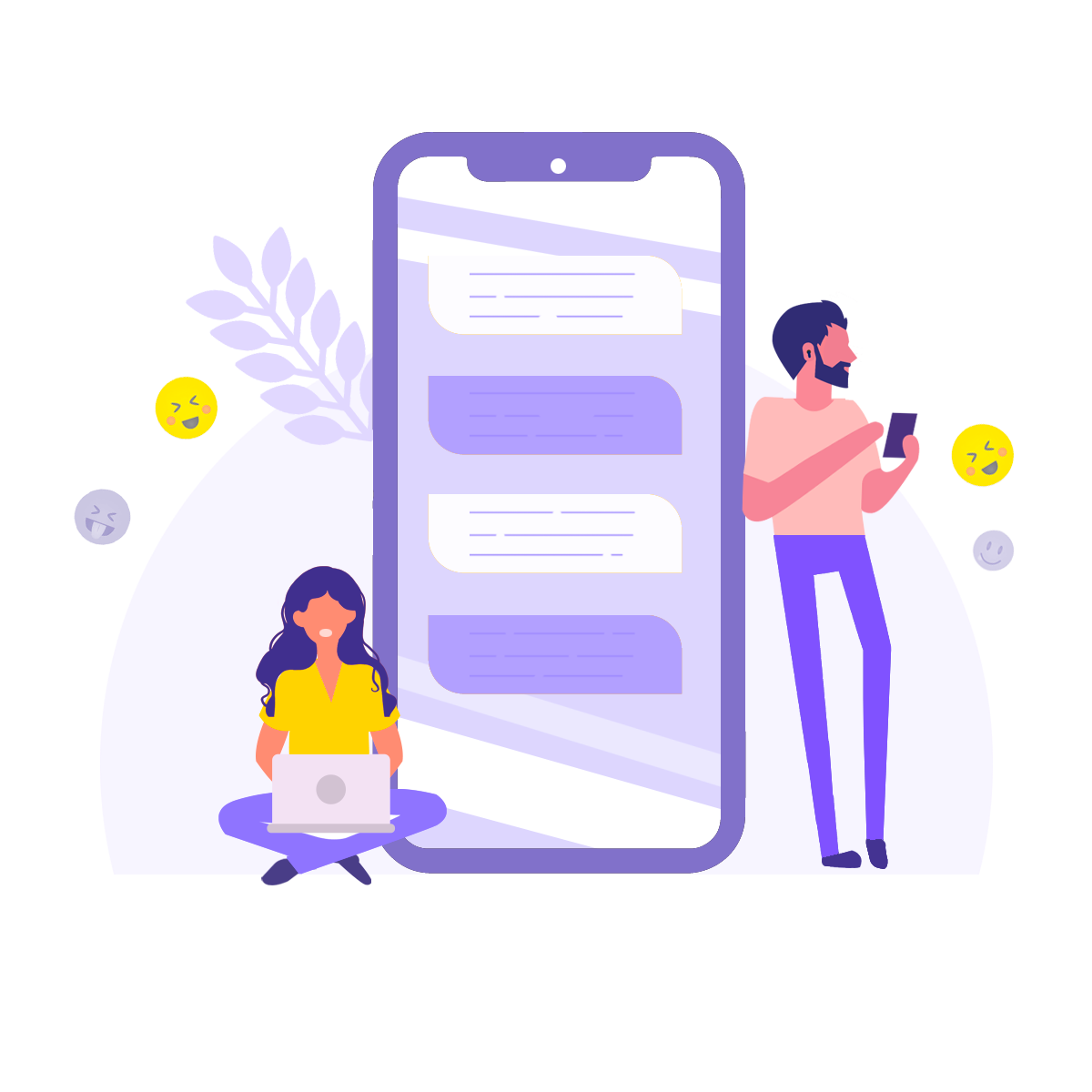 Passcode Access: With SPYERA, you can log in using their passcode, providing access to the iPhone anytime.
Email Accessibility: Uncover email passwords to gain direct access to their email account, ensuring you're always in the loop.
iCloud Insights: Log into their iCloud account to explore all the details and data stored within it.
Social Network Navigation: Gain direct access to social networking accounts like Facebook, LINE, and Skype for a comprehensive view of their online interactions.
Instant Messaging Access: Conveniently log into their instant messaging apps such as Facebook, LINE, and Skype, ensuring no conversation goes unnoticed.
Search History Surveillance: Keep an eye on the online search history of the target iPhone, providing insight into their interests and online behaviour.
Visibility Options: SPYERA allows you to operate the software as a visible or an invisible keylogger based on your needs.
Effortless Installation: Our step-by-step guide, complete with screenshots, makes the installation process a breeze.
Free Updates: Enjoy free updates and the ability to transfer SPYERA to new devices during your subscription, ensuring you always have access to the latest features.
iPhone Keylogger is 100% Undetectable
The first and the best iPhone keylogger - Hidden and undetectable
Find Facebook Password
Get their Facebook password with iPhone Keylogger. View their non-published content, timelines, messages and chats, private photos and albums, and you can post and delete content at will.
Find Skype Password
With Keylogger for iPhone, you can log in and review their contacts, chats, account balances, saved numbers, chat histories, profiles. You can use their Skype account. iPhone Keylogger find all passwords
Find Instagram Password
iPhone keylogger app can help you to log in to an Instagram account and access all photos and videos posted. View their direct messages and private content.
Find Yahoo Mail Password
Get their Yahoo Mail password. Login to their account. You can view their friends, groups, contact history, chat history, and full account information.
Find Line Password
Use Keylogger to view all Line messages, groups, contacts, and stickers. Once you get the password you can send/receive messages (pretending to be the user).
Find Gmail Password
Get the Google password. Login to their Gmail account. Send and receive an email, add/remove contacts, send/create pages and much more.
Find Email Password
Find their email account. Get their account password and log in to their email accounts from your own computer.
Find IPHONE Passcode
Get their passcode. Login with their passcode so you can access their iPhone or iPad at any time. If they change the passcode you'll receive an update as well
VIEW ALL FEATURES
Master of Disguise: SPYERA, the Invisible iPhone Keylogger
SPYERA skilfully operates behind the scenes, leaving no trace of its presence. It takes pride in being the only iPhone spy app that's 100% undetectable on the market. Its discreet operation has no impact on the device's performance or battery life, and it artfully conceals itself from the launcher, home screen, and task manager.
Concealing the Clues: SPYERA's Jailbreak Hiding Capability
With SPYERA, you can effortlessly hide both its and CYDIA icons. This means the device's user will remain blissfully unaware that it has been jailbroken. With SPYERA, subtlety is the name of the game.
GET STARTED
Benefits for Parents
Guarding Your Child's Digital Footprint
INVISIBLE
iOS Keylogger can run 100% invisible or visible. Undetectable runs in the background without any evidence.
MORE DEVICES
iOS Keylogger offers Unlimited instant device changes during subscription
REMOTE CONTROL
iOS Keylogger provides remote updates, remote upgraded, remote settings changes, and remote uninstall
SPYERA VS COMPETITORS
Click here to see the full features, detailed comparison list with competitors.
VIEW COMPARISON CHART
Benefits for Businesses
Securing Corporate Data with SPYERA
How Does It Work?
SPYERA is easy to setup and use

iPhone Keylogger
Most Frequently Asked Questions
What Is A Keylogger For iPhone?
iPhone keylogger is an iOS application that records every keystroke typed on an iPhone or iPad. These powerful features record messages, search terms, deleted text, and more from the target phone's supported applications.

When a letter, word, or character is typed into apps like Facebook, WhatsApp, or LINE, our keylogger captures the keystrokes and adds them to a secure log file in your online web account. View the recorded information by simply logging in to your web account and selecting the application that's important to you.

Keylogger for iPhone is the perfect tool for employers, parents, and individual users who know the importance of protecting their families, work, and personal data!
Can a keylogger be on an iPhone?
Yes, a keylogger can be installed on an iPhone, though it's more complex than on many other types of devices due to the stringent security measures Apple has in place.

Keyloggers for iPhones often require the device to be jailbroken, which involves removing some of the device's built-in security features. It's important to note that jailbreaking can expose the device to additional security risks and is generally not recommended.

SPYERA is an example of a keylogger that can be installed on an iPhone. It is one of the few keyloggers designed to work with iPhones, capturing all keystrokes and much more. It can monitor call logs, emails, messages, and social media activity, providing a comprehensive view of the device's usage. Notably, SPYERA is designed to be undetectable and does not interfere with the regular operation of the device.

However, it's essential to use tools like SPYERA responsibly. Please always ensure you have the necessary permissions to install such a tool on a device and comply with all applicable laws and regulations. The unauthorized installation of keyloggers can be illegal and unethical.
Can a keylogger be detected?
Yes, a keylogger can sometimes be detected, but it depends on the sophistication of the keylogger and the tools used for detection. Some keyloggers may be seen by antivirus or anti-malware software. In contrast, others may leave traces that can be discovered through a manual device examination, such as unusual processes or increased battery consumption.

Detecting a keylogger typically involves looking for abnormal behavior, monitoring network traffic, or using specialized tools to identify keylogging software. A vigilant user might also notice performance issues or other anomalies that suggest the presence of a keylogger. However, advanced keyloggers are often designed to evade detection, making it increasingly challenging to identify them.

It's important to note that SPYERA iPhone Keylogger is designed to be undetectable. As one of the most sophisticated keyloggers on the market, SPYERA operates discreetly in the background without leaving any visible evidence of its presence. It does not affect device performance or battery life and remains hidden from the launcher, home screen, and task manager. This makes SPYERA particularly difficult to detect, providing users with a stealthy monitoring solution. However, it is crucial to use SPYERA responsibly and ethically and always ensure you comply with all applicable laws and regulations when using such tools.
How To Install for iPhone Keylogger?
Installing Keylogger on iPhone is very easy.

You'll need to buy your SPYERA account. You will get a welcome email with Download URL and login credentials for your online control panel.

You'll need physical access to the target iPhone to install and activate. We provide a step-by-step user manual, and each step has a screenshot to make super easy of the installation process.
How Does Keylogger for iPhone Work?
When something is typed into your iPhone – whether it is a search term online, an email to a customer, or a supported IM chat like Facebook, Skype, or LINE – SPYERA can run as a visible or invisible keylogger to record the keystrokes and add them to a secure log file in your secure online web account.

You can log in to your web account to access and review the recorded information. Select from the list of supported programs and see exactly what has been typed.
Is iPhone Keylogger visible?
SPYERA iOS keylogger offers you the choice of visibility. You can choose to hide the software icon after you install SPYERA.
Why do I need Keylogger for iPhone?
Our iPhone Keylogger records the entire keystroke history of specified applications. This encrypted log of captured keystrokes automatically uploads to your web account for you to view and download.

Use this feature to
Monitor keystrokes
Gather evidence for Legal Protection
Know what your employees are doing at work
Monitor your kids
Does Apple protect against keylogging?
Apple
has several measures to protect against keyloggers and other malicious software. Some of these measures include:
App Review Process
: All apps in the App Store undergo a stringent review process before they're available to the public. This process is intended to detect and prevent apps containing malicious code, such as keyloggers, from being available on the App Store.
iOS Design
: iOS is designed to be secure against malware, including keyloggers. It uses "sandboxing" to isolate apps from each other and the core operating system. This makes it difficult for a keylogger to monitor keystrokes outside the malicious app.
Device Encryption
: iOS devices have built-in encryption when you set a passcode, which helps protect all the data on the device.
Software Updates
: Apple regularly releases updates to iOS that patch security vulnerabilities and add new security features.
Permissions
: iOS apps must ask user permission to access specific data, including what's typed on the keyboard. Users should be cautious about granting these permissions.
No system can be 100% secure, and sophisticated attacks may circumvent these protections. The best way for users to protect themselves is to download apps from trusted sources, keep their devices updated with the latest software, and be mindful of the permissions they grant to apps.

Barbara D.
Verified Customer
I saw SPYERA on a news channel a while ago. I have never thought that I will need SPYERA. My grandpa has difficulties to find the home. He gets lost very frequently. All family members, we were worried about that. We decided to purchase the cheapest Android phone. Then we installed SPYERA on it to track my grandpa. I renewed my annual subscription 3 times and I am very happy with SPYERA. Thanks a lot.








Alejandro (Verified Customer)


The most important feature to me, is being able to see what my child is typing at all times. This keylogger gave me a peace of mind that my child.

Jae-eun (Verified Customer)

This software is easy to install and works exactly as described. The Android keylogger works perfectly fine.

Vlad
(Verified Customer)

My daughter has had a history of not being honest about where she is or who she is with. This keylogger help me to find all her other accounts easily.