WhatsApp Spy
Track WhatsApp Remotely With WhatsApp Tracker
View WhatsApp chats along with the date and time stamps
View group WhatsApp chats logs and any attachments
View profile pictures and names of every contact
See photos, stickers, emojis video clips, and listen to audio messages
View profile pictures and name of every contact.
Access captured information directly from your online web account.
Fully tamper-proof using the invisible mode option
Easy to install, step-by-step guide with screenshots
Free updates and device changes during the subscription
100% Undetectable And Hidden WhatsApp Spy App
Spy on WhatsApp App Messages Remotely With SPYERA
Why do you need to spy on WhatsApp messages?
WhatsApp is free to download a messenger app for smartphones.
WhatsApp uses the internet to send messages, images, audio or video. The service is very similar to text messaging services. However, because WhatsApp uses the internet to send messages, the cost of using WhatsApp is significantly less than texting. You can use Whatsapp on Android, iPhone, and your desktop. Go to the Whatsapp website and download it to Mac or Windows.
Our WhatsApp Tracker feature allows you to remotely and discretely view all incoming and outgoing messages and multimedia on one of the world's most popular messengers. Once installed, SPYERA will capture and upload the messages to your secure online web account.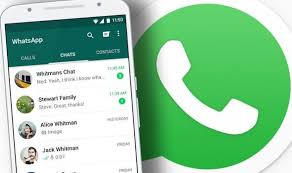 What Is WhatsApp Spy App?
All the technology needed for monitoring WhatsApp activity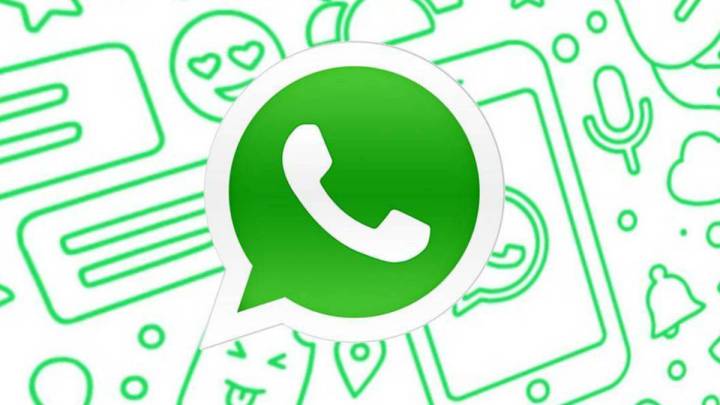 WhatsApp Monitoring
Whatsapp spy app is invisible spy software for mobile phones. It is running on the target device without any evidence. Once you install the WhatsApp Spy tool on a cell phone, it collects Whatsapp text messages and Whatsapp account details and uploads these data to your easy-to-use, user-friendly online web account.
Why do you need Monitoring WhatsApp?
Monitor conversations between employees and outside parties or protect your kids
Protect Them From Cyberbullies
Have you ever worried about who your child is speaking to on their phone? If this is you, then you need to monitor WhatsApp messages. Our WhatsApp tracker feature allows you to read all incoming and outgoing WhatsApp messages – even if they have been deleted. You can even record calls made using WhatsApp with our VoIP Call Recording feature – so you know exactly what is being said on an otherwise end-to-end encrypted application.
Parents need to monitor WhatsApp messages with kids spending more and more time glued to their mobile devices. SPYERA tells you exactly who your child is speaking to and what they are talking about, and you can even see any pictures, stickers, or emojis they send.
Our WhatsApp monitoring software is not meant for spying but rather as a tool to prevent children from engaging in risky behavior, being cyberbullied, or getting caught up with the wrong people online.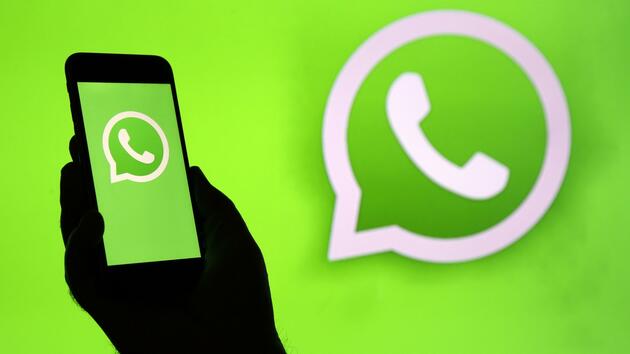 Protect Your Business
Installing our WhatsApp tracker feature on company phones allows employers to monitor conversations between employees and outside parties. This is important for ensuring that company property is being used for business purposes and to catch corporate espionage before it starts.
Set keyword alerts, track what media files are being shared, and step in at the first sign of inappropriate conduct or data leaks. You've worked hard to build your business. Let SPYERA help you stay successful.
How to Spy on WhatsApp?
Here are step by step to Spy on a WhatsApp Account
Install WhatsApp Spy 
You need not possess any skills in coding to break into someone's phone these days. You can do it easily through the SPYERA spy software. Parents use mobile spy apps, and they can control and keep track of what kids do on their phones.
Here are step by step to Spy on a WhatsApp Account
Purchase SPYERA license
Get the target phone in your hand
Install SPYERA on the target device
Leave the device back. You don't need it anymore
Login to your SPYERA web account to track WhatsApp
Why SPYERA is the best WhatsApp Spy App? 
SPYERA does not need rooting to track WhatsApp
There are a lot of spying apps that let you monitor someone's WhatsApp conversations and multimedia. The only problem is that most of these apps have a prerequisite of rooting the phone to make WhatsApp spying possible. That's why many people have given up on the idea of spying on someone's WhatsApp.
However, SPYERA does not need rooting to track WhatsApp. You can install SPYERA on non-rooted devices to capture all messages from Whatsapp.
SPYERA Whatsapp spy app is included on iPhone Spy App, iPad Spy App, and Android Spy App.
Remotely and discretely view all incoming and outgoing messages and multimedia on one of the world's most popular messengers.
Are you ready to Spy on

WhatsApp?
WhatsApp Spy
Most Frequently Asked Questions
How to monitor WhatsApp messages?
Monitoring WhatsApp messages has become a topic of interest for many individuals, whether for parental control, employee monitoring, or other reasons. Various WhatsApp monitoring apps are available in the market that can help in this regard.

SPYERA stands out among WhatsApp monitoring apps due to its comprehensive features and reliability. Not only does it track WhatsApp messages, but it also keeps tabs on WhatsApp calls, providing real-time information and details.
How to install WhatsApp Spy App?
You must install the app on the target device to monitor WhatsApp messages effectively. Following the instructions, ensure SPYERA or your chosen app is installed correctly to guarantee optimal performance.
Is real-time WhatsApp monitoring possible?
With the app installed, you can start monitoring in real time. This means you won't just see text messages but also access WhatsApp call logs, ensuring you have a holistic view of all activities.
How to spy on WhatsApp in Stealth Mode?
The best WhatsApp spy tools, such as SPYERA, operate in stealth mode. This means the app remains hidden, allowing you to spy on WhatsApp without the knowledge of the device's user.

Barbara D.
Verified Customer
I saw SPYERA on a news channel a while ago. I have never thought that I will need SPYERA. My grandpa has difficulties to find the home. He gets lost very frequently. All family members, we were worried about that. We decided to purchase the cheapest Android phone. Then we installed SPYERA on it to track my grandpa. I renewed my annual subscription 3 times and I am very happy with SPYERA. Thanks a lot.








Anna K. (Verified Customer)

It worked for me. I discovered everything I need within a month. I got all recorded phone calls without rooting the target device. I also purchased the computer monitoring version because I didn't want to miss anything. I only had problems to contact support. Their response time is around 7-8 hours. It should not be more than a few hours. The rest of was perfect. I highly recommend it.

Adil Faysal (Verified Customer)
I tested many spy apps but I only keep using SPYERA since 2011. The main reason I am using SPYERA is their call interception feature. Only SPYERA can offer call interception. Also, I like remote the update which is a great feature. My target user gets every single update of WhatsApp. Competitors need re-installation again and again for updates. It ridiculous when you have limited time to physical access to the target phone. With SPYERA all done remotely.

Tarık Emre Y.
(Verified Customer)
I like the way SPYERA get the update to the latest version. The remote update is excellent. With Spy phone, the most difficult part is accessing to the target phone. With the remote update, I accessed the target device one time a year ago. Since then I am using the remote update to get the latest features. The only problem I have with SPYERA is that sometimes support team response the next day. Support needs some improvement. The rest of the service is perfect.