Navigating through the digital world requires intelligent solutions, especially when it comes to ensuring online safety on devices like the iPhone. One of the pivotal aspects of maintaining security is understanding how to access and monitor search history. Here, we delve into the intricacies of checking someone's search history on an iPhone, mainly focusing on the Safari web browser, the default browsing option for iOS users.
Understanding Safari's Place in Online Security
Boasting over 1 billion users, Safari stands tall as the second most popular browser worldwide, revered for its formidable security features and user-centric privacy safeguards. However, despite its robust design, it is not impervious to vulnerabilities. This makes it imperative for users, particularly parents and guardians, to be proactive in monitoring online activities to mitigate potential risks.
Unveiling Methods to Access iPhone Search History
After extensive research and analysis, we've pinpointed the most effective strategies to access Safari's search history on an iPhone. These methods ensure you are well-equipped to oversee and manage online activities for safety and security.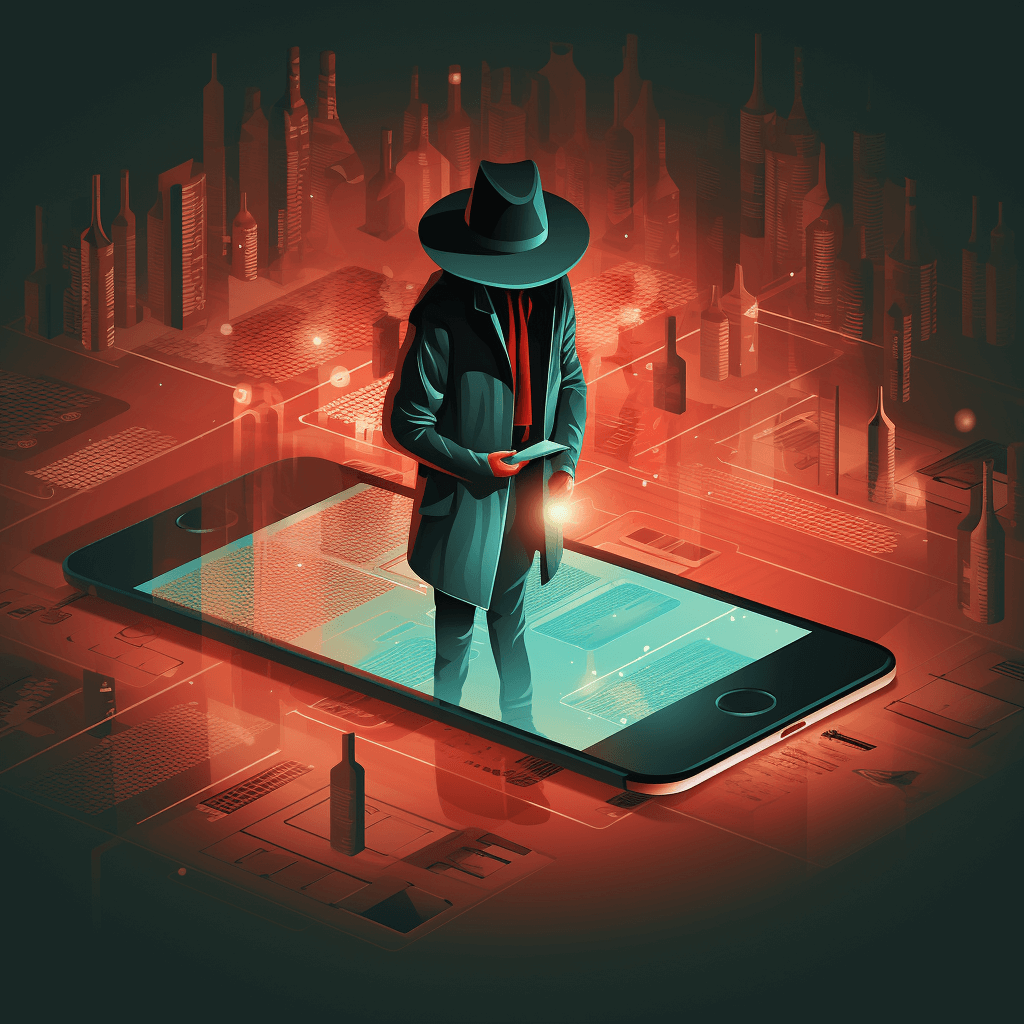 1. SPYERA: Your Go-To Monitoring App
When it comes to reliable monitoring solutions, SPYERA stands out as a top choice, particularly for parents. Its comprehensive set of features encompasses a browsing history checker, simplifying the process of viewing search history on an iPhone.
With SPYERA, not only can you access the list of visited websites, but also delve into bookmarked pages, providing a holistic view of online behavior. Here's a detailed breakdown of how SPYERA can be a game-changer in monitoring iPhone search history:
Comprehensive Browsing History: Gain insights into all visited websites, including those saved as bookmarks.
User-Friendly Interface: Navigate through the app's features with ease, ensuring a seamless monitoring experience.
Secure and Confidential: Your monitoring activities remain confidential, providing peace of mind in your quest to ensure online safety.
Please Note: To fully utilize SPYERA, ensure that both devices are connected to the same Wi-Fi network during installation. Consider integrating SPYERA with Windows Monitoring or Mac Monitoring solutions for extended monitoring capabilities.
2. iCloud: Syncing and Monitoring Made Easy
For iPhone enthusiasts, iCloud is a reliable backup solution, doubling as a method to access Safari history remotely. Prioritize ensuring that Safari's data sync is active before proceeding with these steps:
Physical Access is Key: You'll need to have the targeted iPhone in hand to log into the user's iCloud account.
Navigate Through Safari History: Once logged in, access Safari's history to monitor online activities.
3. iTunes: An Alternative Backup Solution
Accessing Safari's search history is still feasible for individuals who opt for iTunes over iCloud for data backup. iTunes, integral to the iOS ecosystem, provides a robust backup solution, capturing extensive device data. Follow these steps to access search history via iTunes:
Ensure Proper Backup: Verify that the iPhone's data is regularly backed up to iTunes.
Access Safari History: Navigate through the backed-up data to find and view Safari's search history.
Empowering Users for Enhanced Security
In an era dominated by technological advancements, prioritizing digital security is non-negotiable. Educating family members, especially those less tech-savvy, about bolstering iPhone security settings is vital to achieving this goal.
Conclusion
Exploring the available options to monitor and track internet activity on an iPhone is a responsible approach to ensuring online safety. Whether through a dedicated monitoring app like SPYERA or leveraging built-in backup solutions like iCloud and iTunes, finding a method that aligns with your needs is paramount.
In addition to its robust monitoring capabilities for viewing iPhone search history, SPYERA offers an expansive suite of features to ensure comprehensive surveillance across devices. Whether you're looking to monitor call logs, read messages, listen to real-time phone calls, or even track the device's GPS location, SPYERA has you covered. Its stealth mode ensures the app remains undetectable on the target device, providing users with discreet monitoring without compromise. For multimedia enthusiasts, SPYERA's ability to access photos, videos, and audio files on the device ensures no information goes unnoticed. Additionally, with its compatibility across various Android, PC, and Mac platforms, SPYERA stands out as a holistic solution for all your monitoring needs.
Embark on a journey towards enhanced digital security today, ensuring that you and your loved ones are protected in the ever-evolving online world.