iOS 11 can now be jailbroken. Electra Jailbreak Released for iPhone, iPad, iPod touch! [iOS 11.0 - 11.1.2]
Electra is a free jailbreak tool for iOS 11.0 - 11.1.2. Works with iPhone, iPad, and iPod touch devices running iOS 11.0 - 11.1.2.
Here's a step by step tutorial on how to jailbreak iOS 11 to iOS 11.1.2 on iPhone X and other iOS devices using Electra jailbreaking tool.
Supported Devices and Firmware
All devices, including iPhone X and iPhone 8/8 Plus, running iOS 11.0 through iOS 11.1.2.
This works with the following devices:
– iPhone X
– iPhone 8/8 Plus
– iPhone 7/7 Plus
– iPhone 6s/6s Plus
– iPhone 6/6 Plus
– iPhone 5s
– iPhone SE
– iPad Air 1
– iPad Air 2
– iPad Mini 2/3/4
– iPad Pro
This works on macOS, Windows, and Linux
Before You Start
Before proceeding, it's worth noting that this is a semi-untethered solution, which means that the Electra app will need to be opened and the device re-jailbroken each time it is rebooted or powered down. With all of that in mind, let's dive right in, and start by checking out the requirement checklist below:
Download Fire up Cydia Impactor on your computer.
Get the target iPhone / iPad (The device that you wish to spy on)
Please make sure that your device has enough battery level for the jailbreak process to complete.
Now You Are Ready to Perform Jailbreak
Connect the target device to your computer, and ensure it has appeared in the Impactor interface and drag the Electra.ipa ( The file that you downloaded from the Electra official web) onto Impactor.
See the screenshot below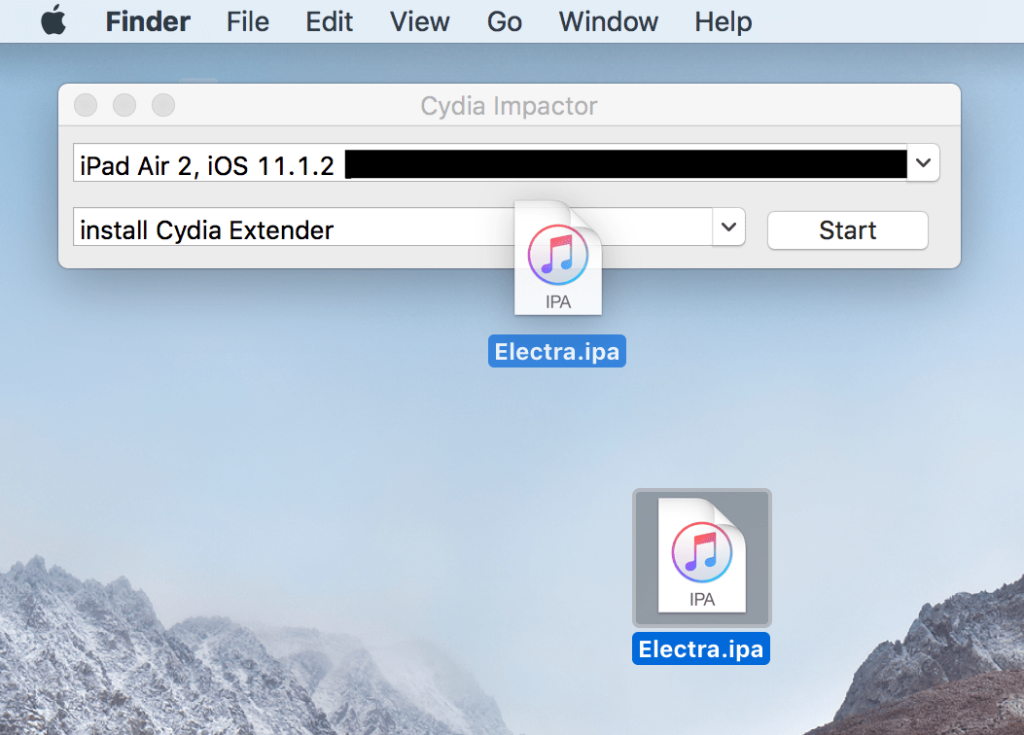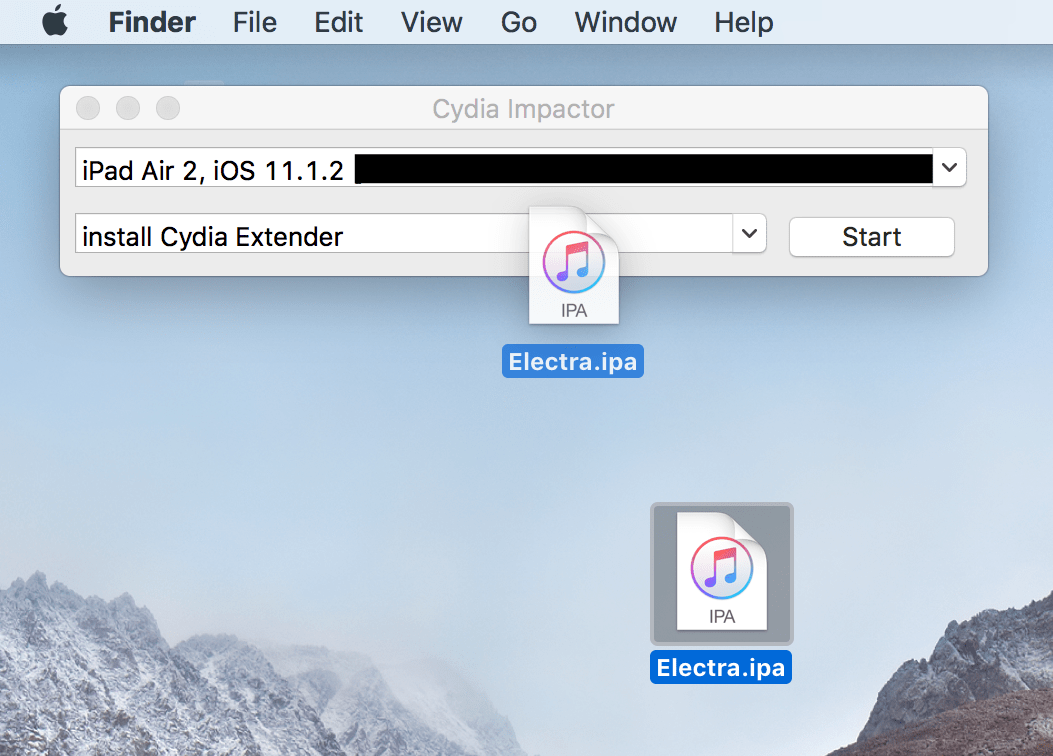 Enter your Apple ID and password when prompted and click OK.
See the screenshot below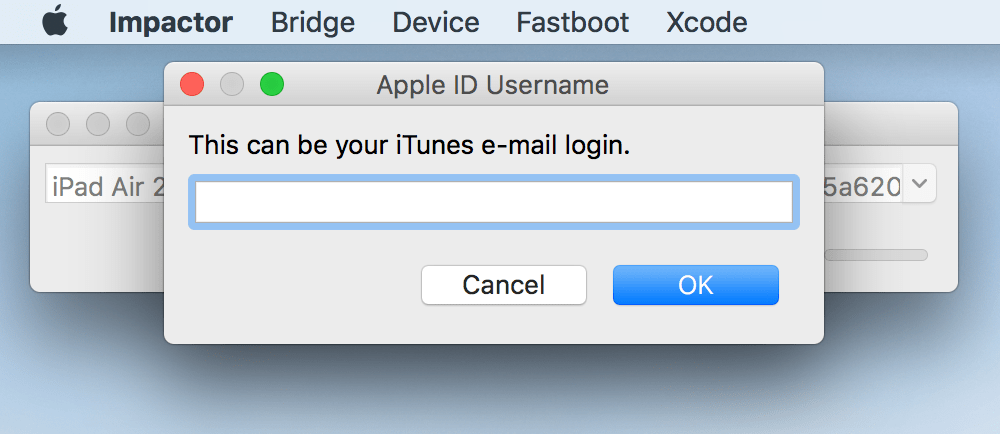 The Electra app should now be installed on your device.
Once the Electra app is installed, open Settings and navigate to General>Profiles & Device Management and find the Electra app profile (should be your Apple ID). Open it and click 'Trust' twice.
Launch Electra from your Home Screen, ensure the Tweaks toggle is enabled (unless you know what you're doing and don't want it on) and then hit Jailbreak.
See the screenshot below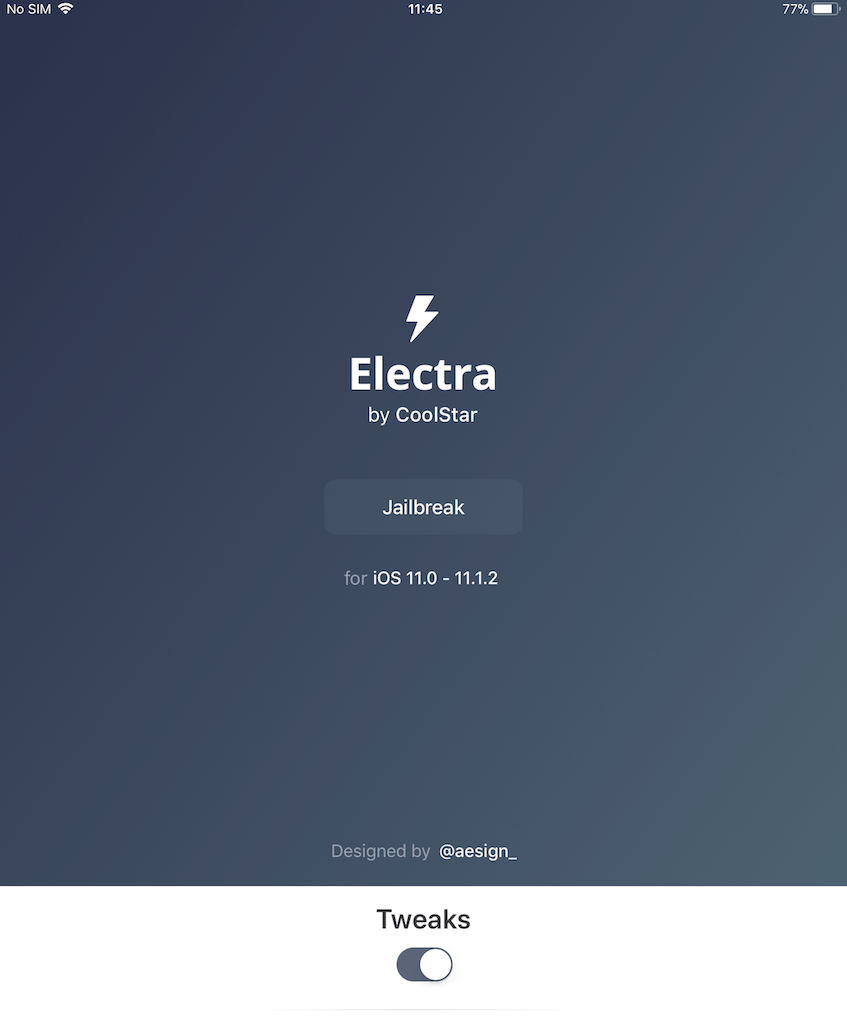 After some time, you should see the Home screen. If you launch the Electra app again, it should inform you that your device is "Already jailbroken".
Now You Are Ready to Install SPYERA
You should receive a welcome email after your complete your SPYERA order. In your welcome email, you will find your SPYERA username, password and activation code. Login to your SPYERA account and click installation user-manual for iOS devices in the HELP section. Follow the steps to install SPYERA. After installation enters your activation to activate the SPYERA. After activation, you can hide Cydia and Electra app icons.