Here's a guide on how to jailbreak iOS 12.3.x and 12.14.x using the Checkra1n jailbreaking tool on a compatible iPhone, iPad.
18-11-2019 - This tool currently available for MAC computers only. The windows option will be available soon. You need a MAC to use this jailbreaking tools.
Supported Devices For Checkra1n Jailbreak
iPhone 6, iPhone 6 Plus, iPhone 6S, iPhone 6S Plus, iPhone SE, iPhone 7, iPhone 7 Plus, iPhone 8, iPhone 8 Plus, iPhone X , iPad 2 , iPad Mini (1st gen), iPad (3rd gen), iPad (4th gen), iPad mini 4, iPad Pro (12.9 in.) 1st gen, iPad 2018 (6th gen), iPad 2019, (7th gen), iPad Pro 10.5″ (2017) , iPad Pro 12.9″ 2nd Gen (2017), iPod touch (5th Gen)
Supported iOS Versions for Checkra1n Jailbreak
iOS 12.4.3, iOS 12.4.2, iOS 12.4.1, iOS 12.4, iOS 12.3.2, iOS 12.3.1, iOS 12.3
Step 1- On your computer click the link below to download the Checkra1n jailbreaking tool.

Download Checkra1n for macOS
Download Checkra1n for Windows (Will be available soon)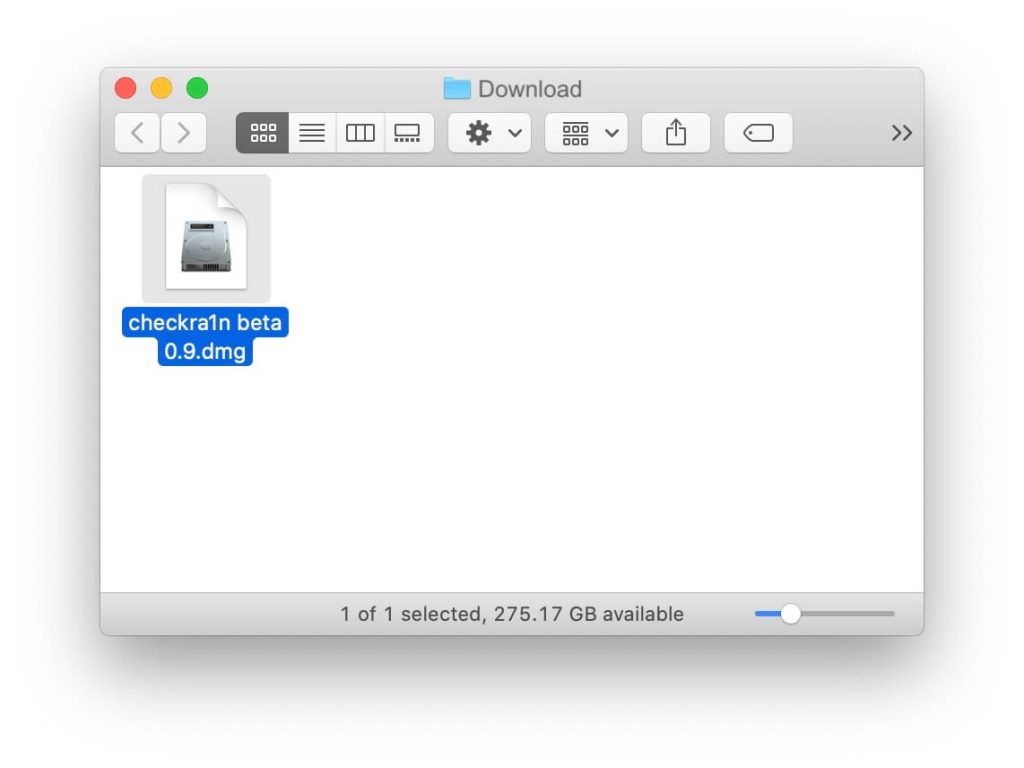 Step 2- Double click the downloaded DMG file to extract it then drag the checkra1n icon onto the Applications folder icon.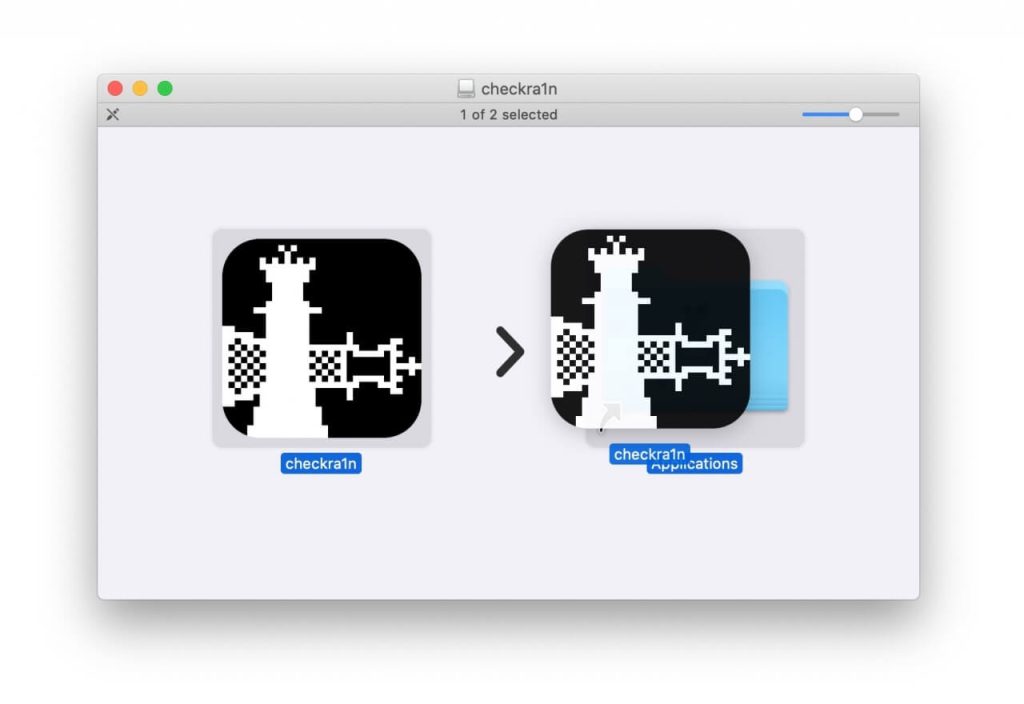 Step 3- Open your Applications folder, then right-click or control-click the checkra1n app and choose Open from the contextual menu.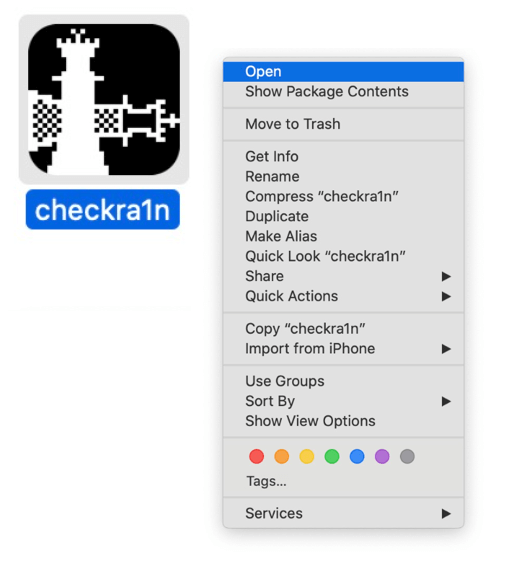 Click Open to confirm you'd like to launch the checkra1n app.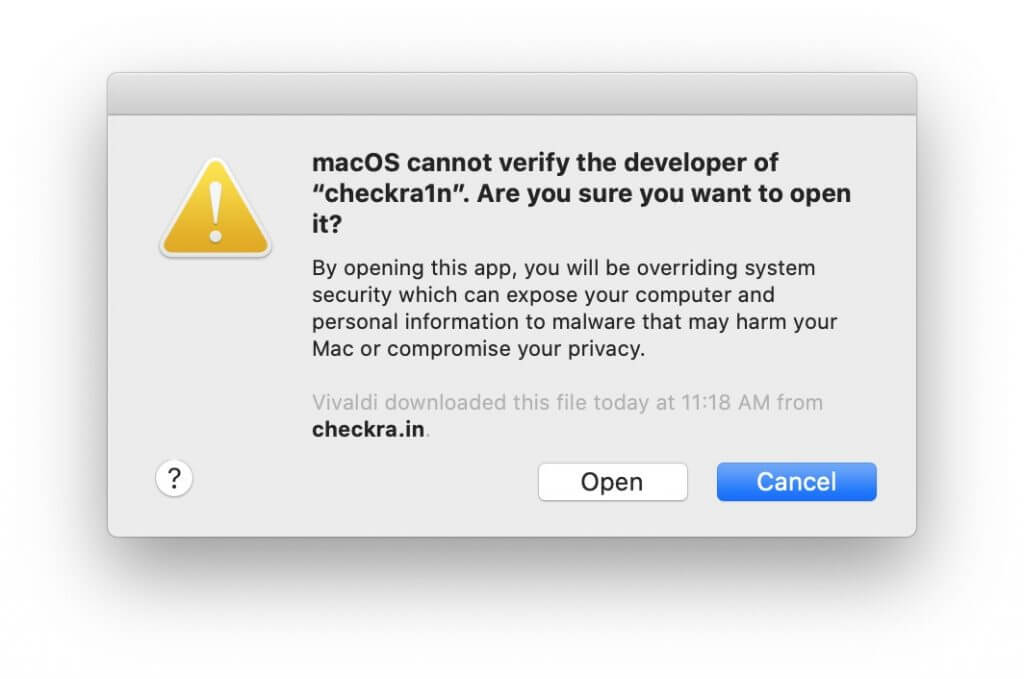 Step 4- Connect your iPhone to your computer using a USB cable and click Start.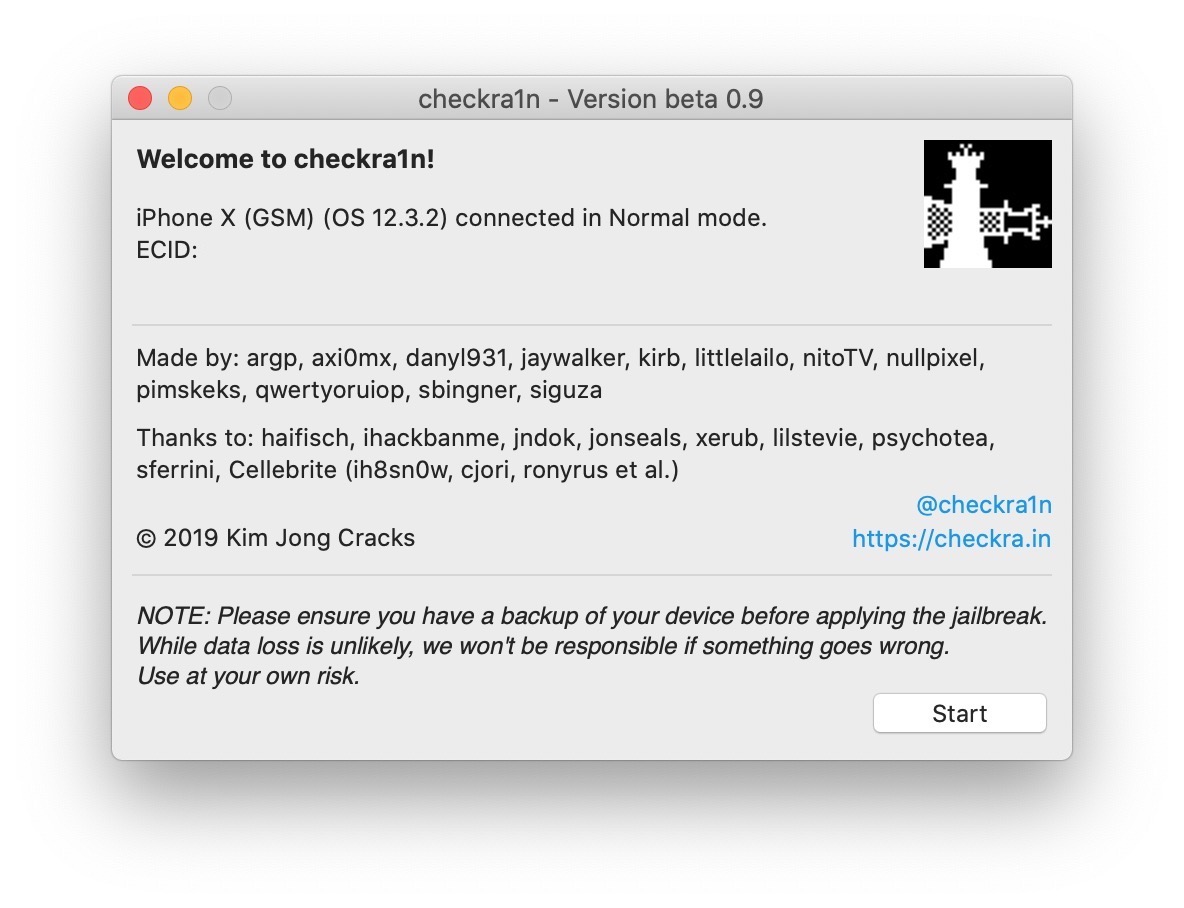 Step 5- Click Next to put your device into Recovery Mode (DFU).
You'll now be guided to put your device into DFU Mode.

This procedure is as follows:
1. Hold the Side button until your screen goes black then release.
2. Hold the Side button and Volume Down button for 5 seconds.
3. Release the Side button and continue holding the Volume Down button until your computer lets you know you are in recovery mode. Your screen will remain black.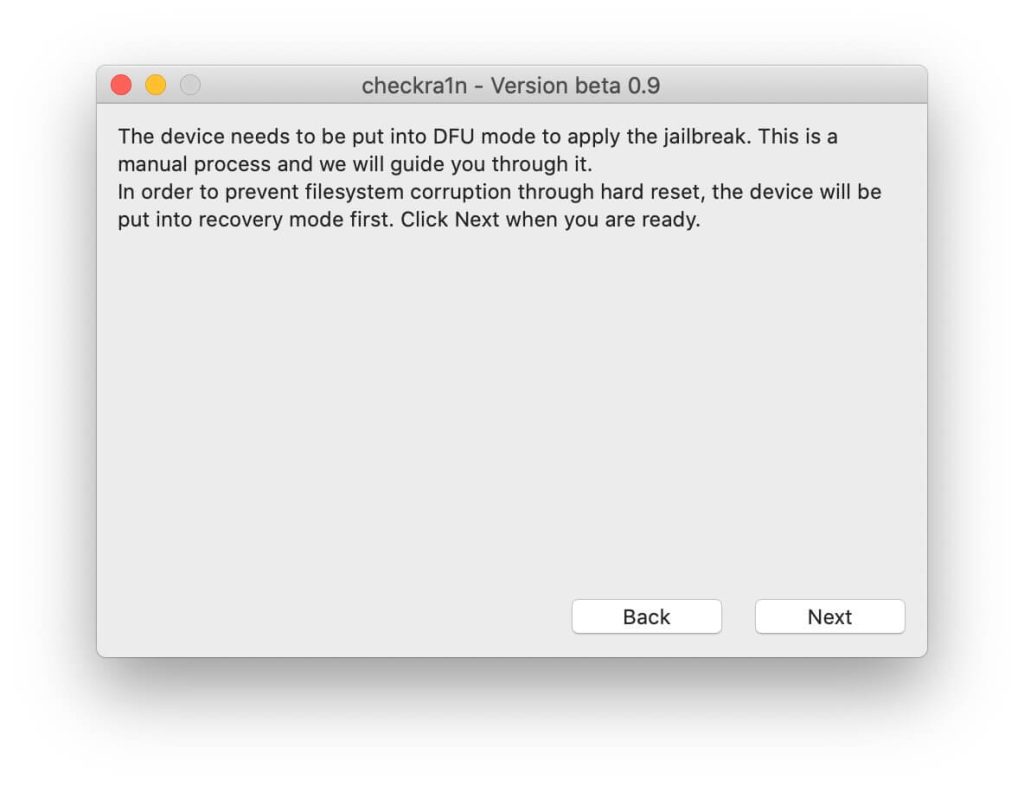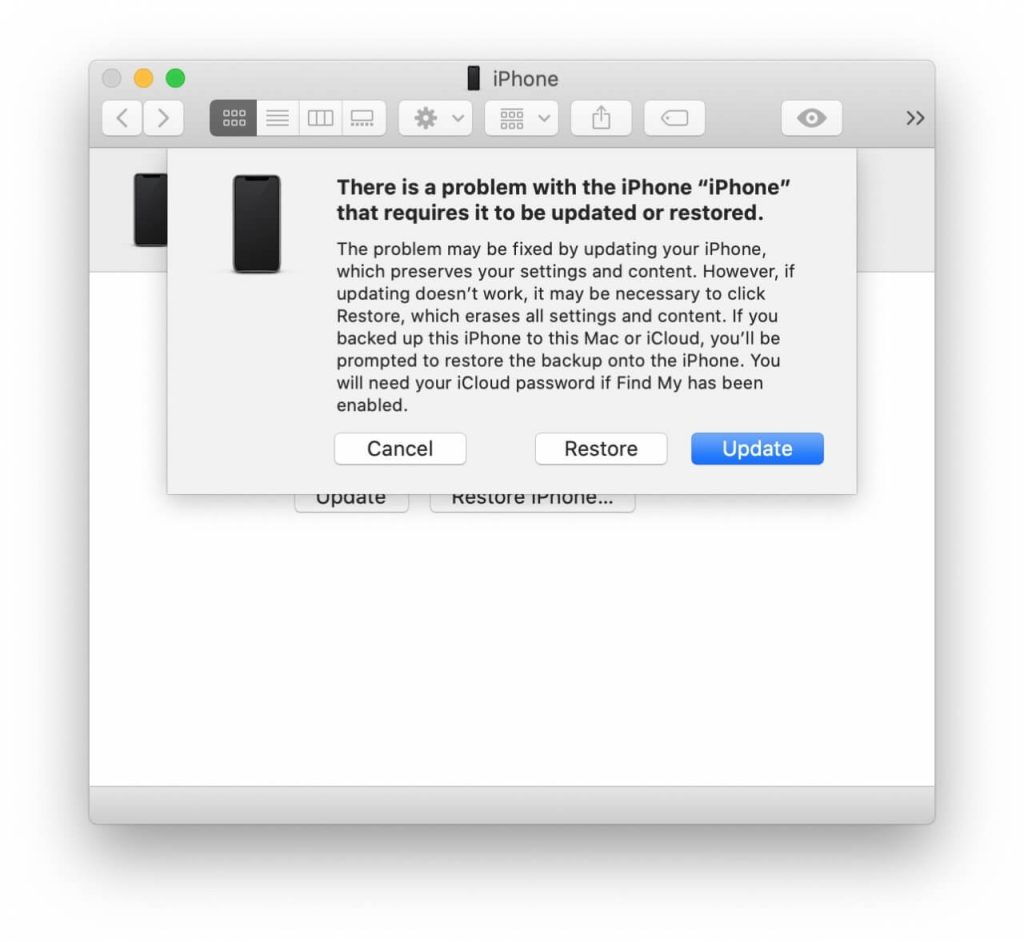 Step 6- Click Start to begin the procedure.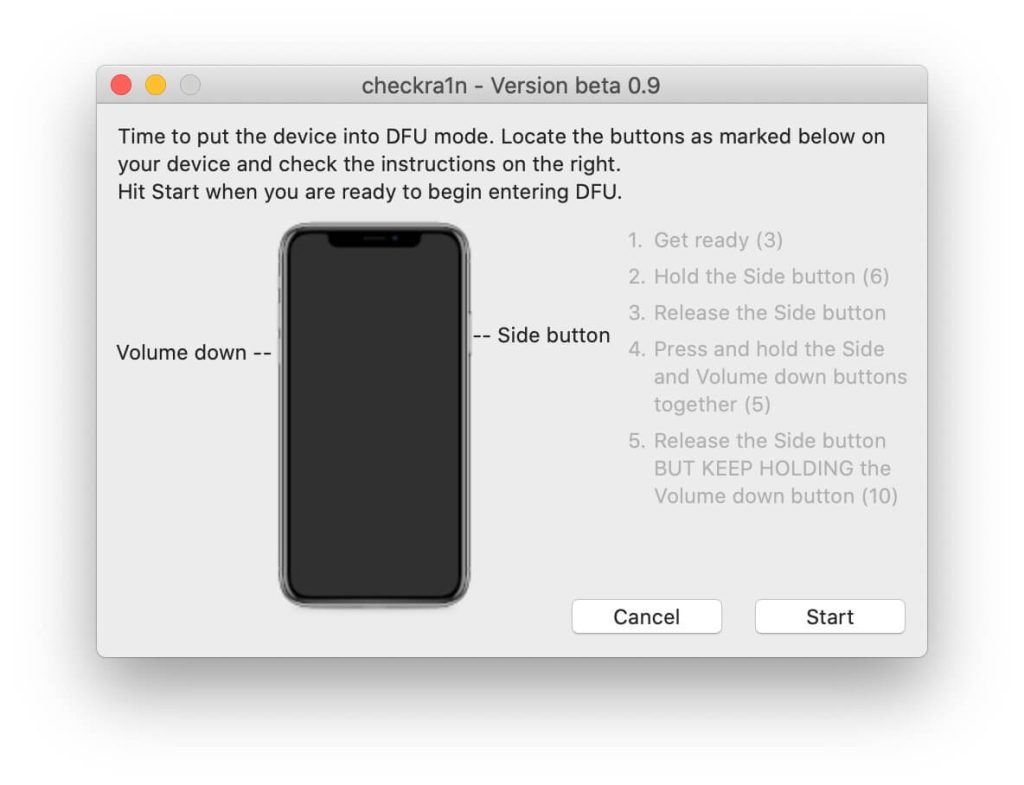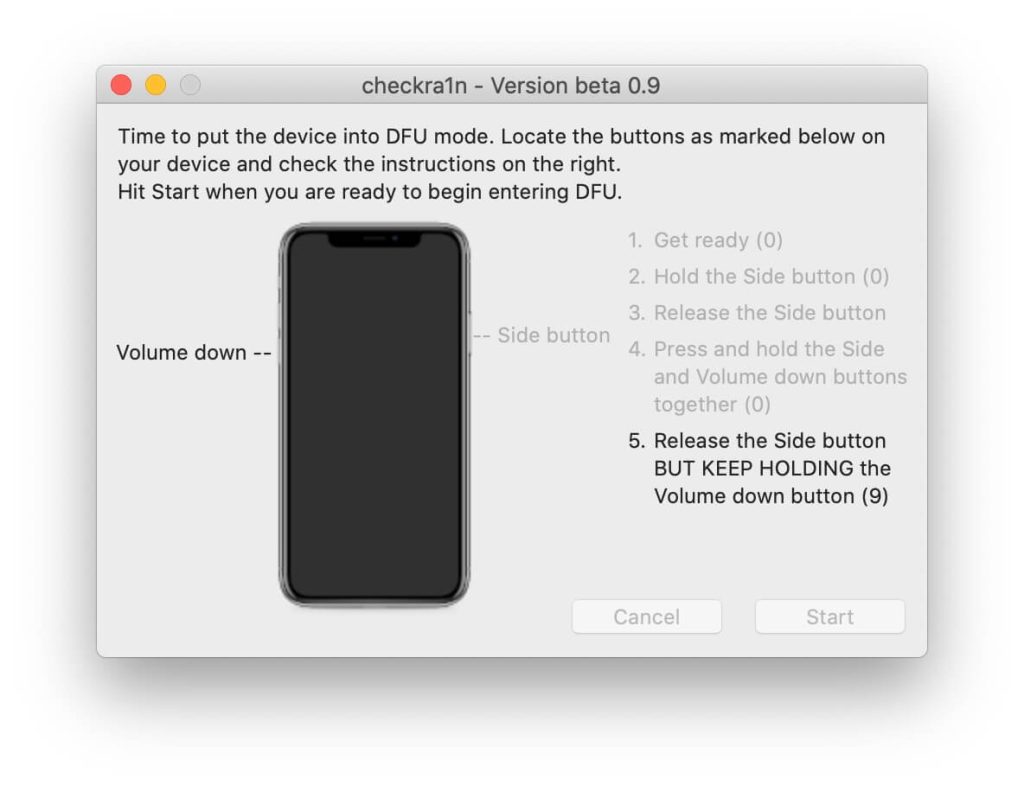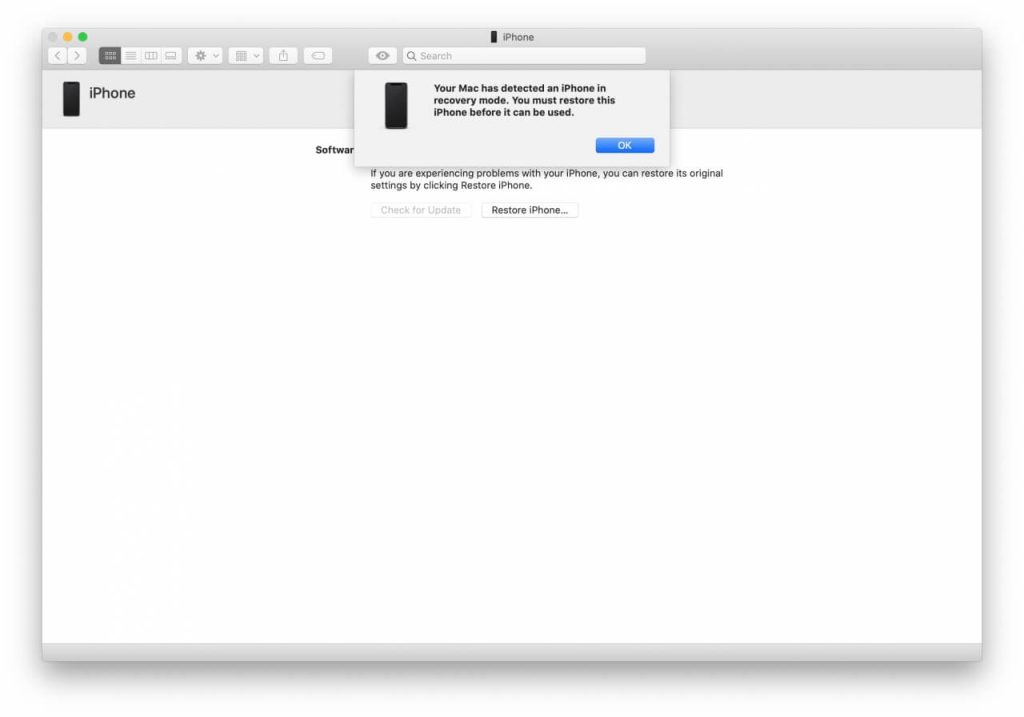 Step 7- Checkra1n will now jailbreak your device, rebooting it in the process.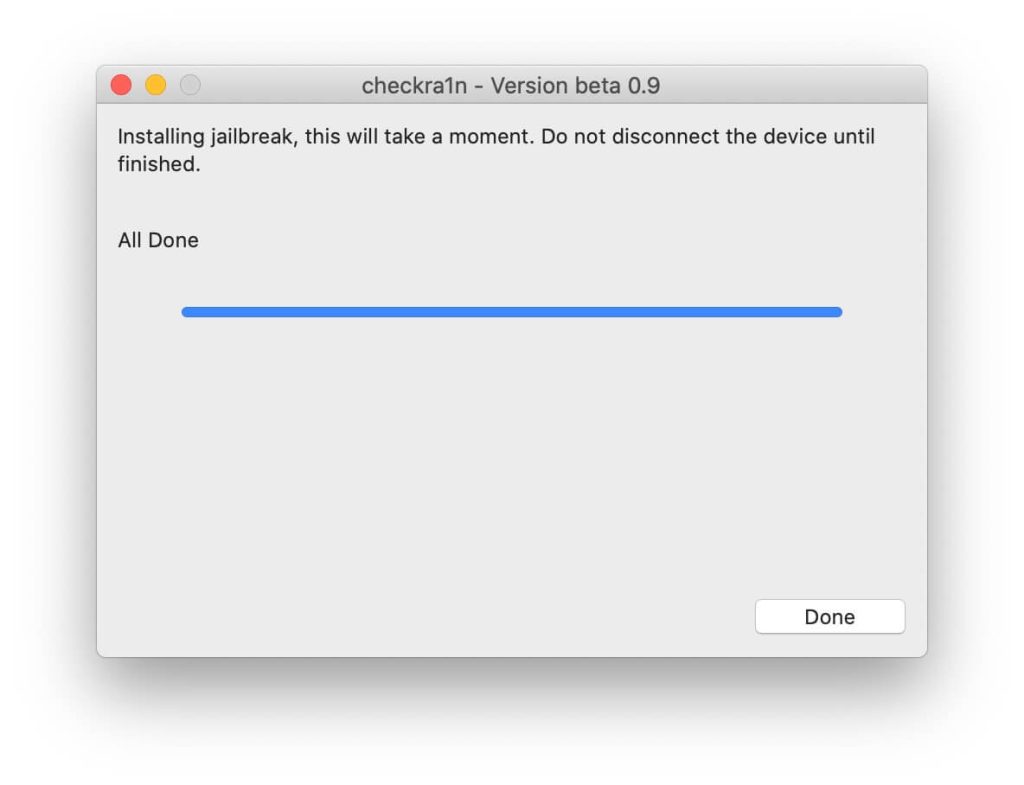 Step 8- Launch the new checkra1n app on your SpringBoard, select Cydia, then press the large Install Cydia button that appears.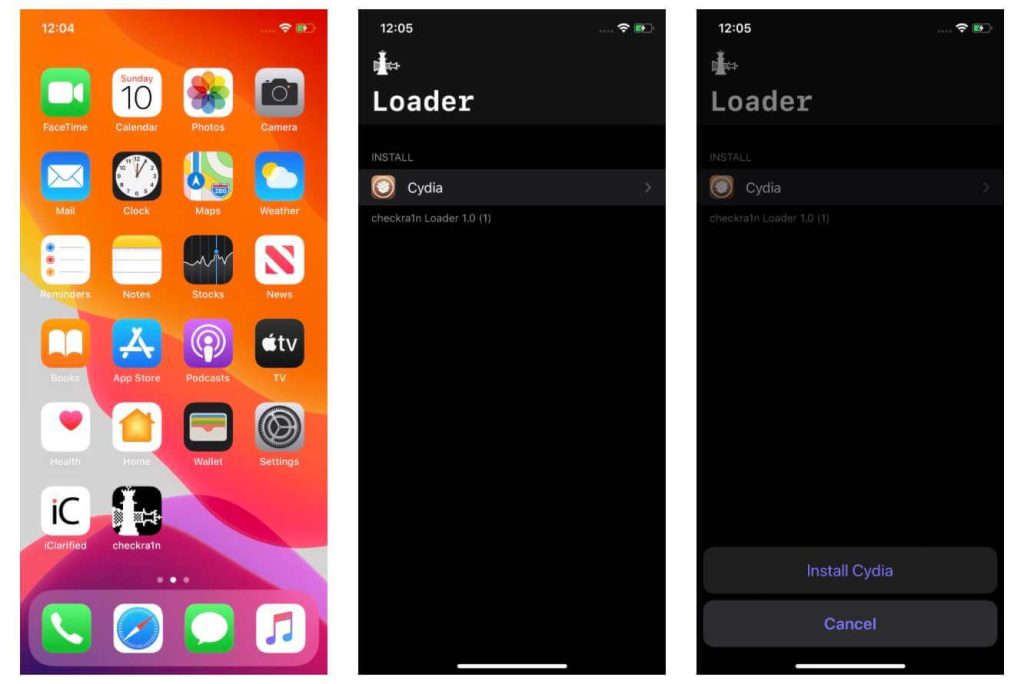 Step 9- Cydia will now be installed on your device. You can launch it from the SpringBoard.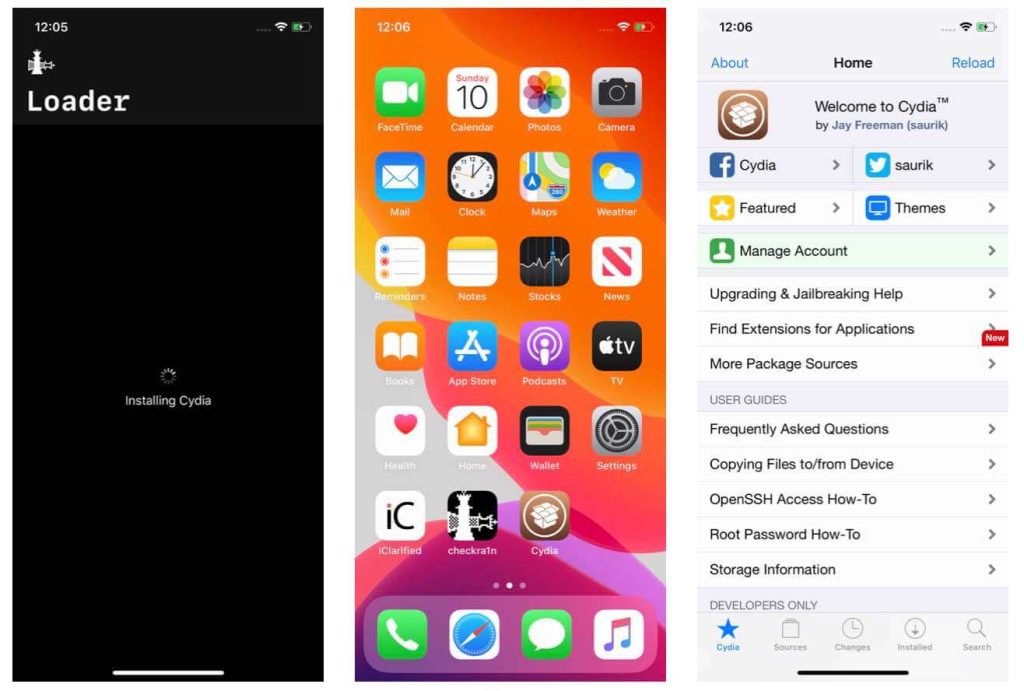 All done! You can now install SPYERA from the CYDIA App by entering SPYERA Cydia Catalog URL.
Cydia icon, Checkra1n icon, and the SPYERA icon may be hidden at the end of the installation process if desired.